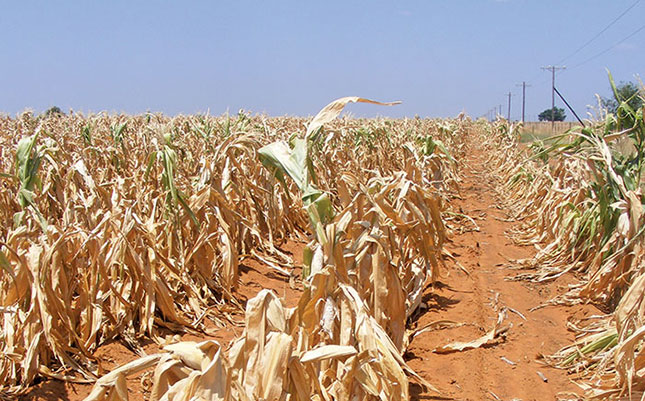 About 41,2 million people in 13 Southern African countries will suffer food insecurity between now and March 2020, following low rainfall in the 2018/2019 growing season.
This was according to the Intergovernmental Panel on Climate Change's Synthesis Report on the State of Food and Nutrition Security and Vulnerability in Southern Africa.
The report was recently approved by the Southern African Development Community (SADC) in Windhoek, Namibia.
The countries collectively harvested 37,5 million tons of grain in the 2018/2019 production season, which was 5,4 million tons fewer than the volume needed for consumption in a year.
The report estimated that 41,2 million people in these SADC member states, which included Angola, Botswana, the Democratic Republic of the Congo (DRC), eSwatini, Lesotho, Madagascar, Malawi, Mozambique, Namibia, South Africa, Tanzania, Zambia and Zimbabwe, would be food-insecure this year.
Grain output in South Africa declined 19% to 15,1 million tons this season, down from 18,7 million tons the previous season.
Zambia saw output declining 14,7% to 2,2 million tons, down from 2,6 million tons in 2017/2018. In Botswana, production fell 92%, the largest decline in the region; in Namibia and Lesotho production fell 53% and 50% respectively, while in Angola, grain production declined 1%. Production in Tanzania dropped 4%.
"When comparing the 11 member states that provided data last year and this year, food insecurity increased 28%," the report said.
The highest number of people who would be food insecure until the next harvest in March 2020 were in South Africa (13,7 million), followed by the DRC (13 million), Zimbabwe (5,5 million), and Zambia (2,3 million).
Malawi, Mozambique and Zimbabwe, where the grain deficit had been worsened by cyclones that hit these countries in March this year, were importing maize.
"Significant increases in the number of food-insecure people from last year have been recorded in Zambia (144%), Zimbabwe (128%), Eswatini (90%), Mozambique (85%) and the DRC (80%)," the report said.
"This increase indicates a cumulative effect of persistent drought conditions compounded by floods, pests, conflict [in the DRC and northern Mozambique], economic challenges, and chronic structural issues.  These drivers are exacerbated by climate change."