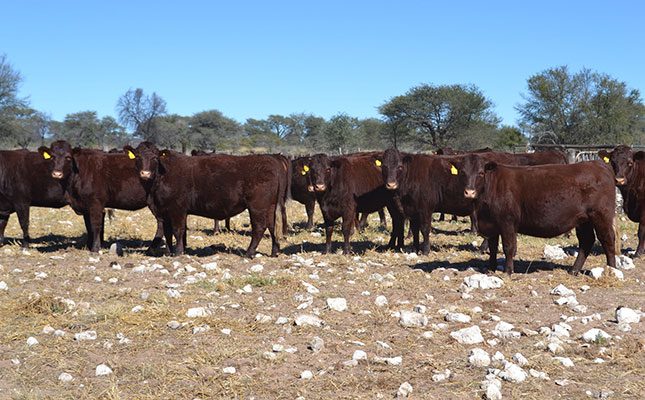 According to the NMB, there have been instances in which such breeders continued to brand and sell their animals as stud animals after deregistration from the relevant authorities.
According to an NMB statement, some stud breeders were unlawfully branding their entire herd as stud animals, instead of branding commercial animals with the officially recognised brands.
"[As a result], animals are sold as stud [animals], but are not registered as such. It is the responsibility of the buyer to enquire from the Namibia Stud Breeders' Association [NSBA] before [purchase] whether the specific animals and breeders are in fact registered," the NMB said in the statement.
Ryno van der Merwe, chairperson of the NSBA, told Farmer's Weekly that this was not an uncommon occurrence in that country and had been ongoing for many years.
"Such breeders fall into two categories. In the first category, animals are sold as purebred animals, without any accompanying documentation proving that the breeders were registered as stud breeders and that the animals were indeed officially selected and evaluated as such.
"In the second category, we find animals being sold as stud animals despite the fact that the breeders fell behind, whatever the reason may be, in their financial responsibilities towards the registering authorities and were suspended as stud breeders," he said.
According to Van der Merwe, it also often happened that deregistered stud breeders retained the stud brand and did not switch over to branding their livestock as commercial animals. He said this practice was exceedingly unfair to potential buyers who were under the impression that they were acquiring top-quality genetics from a stud-breeding concern.
In order to qualify as a stud breeder in Namibia, livestock breeders needed to present all animals between the ages of 18 months and 48 months for official evaluation and selection to ensure that the animals met with the respective minimum breed standards.
"Official selection is vital to ensure that only the best-quality animals are put up for sale under the banner of the stud breeding banner. Buyers of animals from an officially registered stud are guaranteed of top-class purebred animals. Buying from unregistered sellers claiming to be official stud breeders poses a serious danger in terms of quality to individual flocks and herds and the livestock industry in general. It also pushes down the prices of stud animals," he stated.