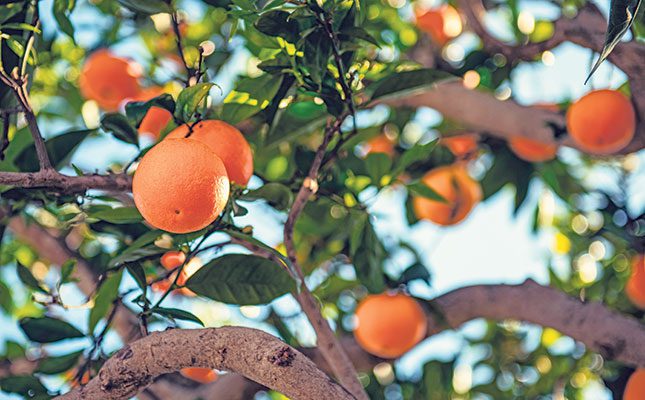 Giving an update on the Selebe-Phikwe Citrus project, company CEO Johan Janse van Vuuren last month said the plantation situated in the Central District comprised 811 000 citrus trees, and added that the farm was expected to produce fruit for target markets including China, the US and Europe.
In a recent statement, the company said the project would be one of the largest consolidated citrus developments in Southern Africa.
READ Plant citrus to supplement your income
"Intended as a flagship horticultural project for Botswana, it will provide a source of employment for up to 1 500 people (permanent and seasonal). In addition, it will bring indirect benefits to the local economy, such as increased economic activity and food supply," the company said.
The company noted that the orchard, situated on a 1 500ha site, was expected to produce a range of citrus cultivars, including mandarins, Valencias, lemons and grapefruit.
"Leasing rights for the land have been secured for 83 years, and water rights have been allocated from the Letsibogo Dam. Despite the long-term nature of the investment, it is forecast to deliver strong returns to investors," the statement said.
The citrus project marked a significant milestone as Botswana's first commercial agriculture development catering to the demands of global markets for fresh produce.
"Our production will cultivate a diverse range of citrus fruit that will be marketed and exported to international markets," the company said.
Botswana's deputy minister of agriculture, Molebatsi Molebatsi, recently indicated that the Botswana government supported the citrus project, as it was in harmony with the government's strategy to increase foreign direct investment and build an export-led economy.
"The project is expected to bring in foreign investment valued around P500 million (about R680 million) and support the type of economy that we want as government," Molebatsi said.
In a recent update regarding citrus farming in the country, the Department of Agriculture indicated that the government had reserved 10 000ha of land suitable for citrus farming and added that this was expected to stimulate citrus production.
An extension officer from the department, Oarabile Letsatsi, said the current supply of citrus in Botswana was lower than demand, and therefore three quarters of the citrus consumed in the country was imported.
She added that supply of citrus in the country was expected to increase following an increase in the number of citrus farming projects.