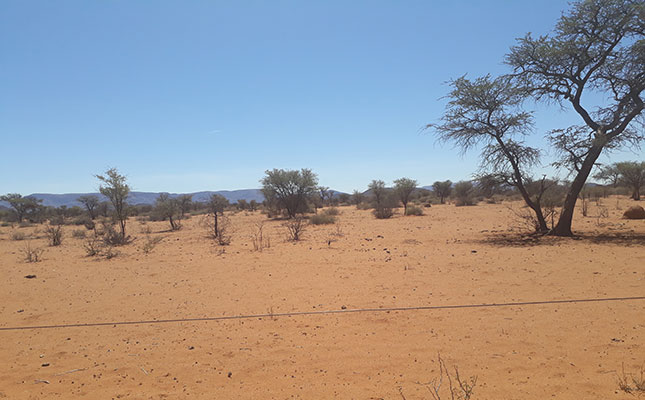 Extreme drought conditions have reportedly claimed the lives of more than 60 000 head of livestock in Namibia so far this year. This is according to Namibian media reports citing Minister of Agriculture, Water and Forestry Alpheus !Naruseb.
READ Damara sheep: No environment too tough
!Naruseb was speaking at a recent meeting attended by Prime Minister Saar Kuugongelwa-Amadhila and other government officials.
Roelie Venter, executive manager of the Namibia Agricultural Union (NAU), said he could not confirm the accuracy of this figure, as the union did not know how it had been calculated.
He added that Namibia was nonetheless in the "extreme critical phase" of a drought that had gripped most of the country since 2013.
"It's so bad that there are no more growth reserves left in the natural grazing. Most of our cattle farmers have had to sell over half of their herds, and the rest of their animals are only surviving on fodder made mostly from invasive plants. There are older local farmers who say they have never before experienced such an extreme drought in their 40 to 50 years of farming," he said.
Venter added that while the Namibian government had implemented a drought assistance scheme for struggling farmers and other drought-affected residents, this was slow in being rolled out.
READ Why SA and Namibia should strengthen trade links
The NAU had established the Dare to Care disaster relief fund to collect donations from the private sector.
These funds were being used to subsidise the cost of emergency fodder purchased by livestock farmers to feed their remaining animals.
"I'm not aware of any of our livestock farmers going out of business yet. But most of them will experience extreme cash flow problems over the next three to five years. They'll need to find additional income streams to help their livestock operations recover once the drought ends," he said.
Farmer's Weekly's attempts to confirm the 60 000 livestock figure with Namibia's Ministry of Agriculture, Water and Forestry, as well as with the country's Office of the Prime Minister, were unsuccessful at the time of publication.