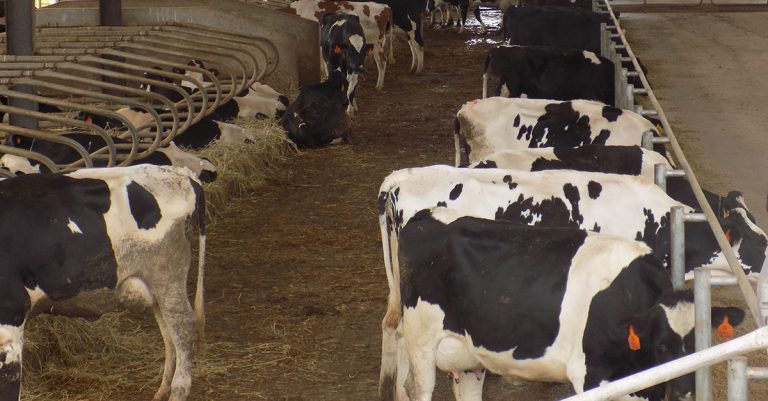 In order to save Namibia's ailing dairy industry the industry would have to restrict the volume of imported dairy products.
This was according to Namibia's Minister of Agriculture Calle Schlettwein, who, during a parliamentary sitting said that the envisaged restrictions could be implemented by means of import legislation.
According to recent media reports, Schlettwein indicated that Namibia had experienced a 50% drop in milk production during the past four years, and feed costs now accounted for between 70% and 85% of production costs.
"[Import restrictions] would safeguard the local dairy industry, [by] increasing production support, value chain development, and downstream value-addition," he said.
Schlettwein added that restrictions on imported dairy products could be implemented through the Import and Export Control Act administered by the Ministry of Industrialisation and Trade.
"The earlier-considered option to provide a government subsidy of N$2/l (R2/l) of raw milk to ensure a level playing field for farmers, proved to be unfeasible due to financial constraints, and is no longer an option, as an annual amount of about N$40 million (R40 million) would be required for this purpose," he said.
While Namibia was entitled to place restrictions on dairy imports from South Africa as provided for by the Southern African Customs Union (SACU), the matter should be approached with care, South African agricultural economist Dr Koos Coetzee told Farmer's Weekly.
He said the question was whether the county's dairy producers could meet the local demand for dairy products in a sustainable manner should the restrictions be imposed.
"In case of restrictions, great care will have to be taken to maintain that country's dairy industry's efficiencies. [While] South Africa does export dairy products to Namibia, restrictions from the side of the Namibians will not have a major impact on the [South African] dairy industry," Coetzee said.