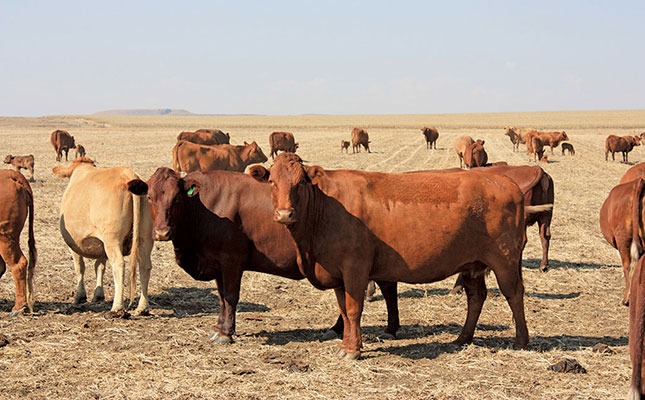 The Department of Agriculture, Land Reform and Rural Development (DALRRD) in partnership with the National Treasury Jobs Fund invites suitably qualified farmers to apply for support from the DALRRD/Jobs Fund Programme.
The main objective of the programme is to commercialise black smallholder farmers. Through this fund, selected farmers must be able to demonstrate expansion and growth in their production and contribute to economic growth through creation of new, sustainable permanent jobs and food security.
The targeted number of jobs to be created by the end of the project under this initiative is 1 715 new fulltime permanent, 3 720 new seasonal and 48 new short-term jobs.
The funding will be provided as a 50% grant and 50% loan. The project will be administered by the Land Bank. The farmers are expected to pay back the loan portion at 7,5% interest per annum.
Only the following specific and targeted commodities and agro-processing sectors/enterprises will be supported:
Livestock: beef, sheep, goats, piggery and poultry.
Horticulture: vegetables, macadamias and citrus.
Industrial crops: cotton.
Priority and preference will be given to industrial crops, horticulture and agro-processing enterprises.
MINIMUM REQUIREMENTS:
The funding amount will not exceed R5 million and this will be considered per application submitted.
Smallholder farmers must have a minimum turnover of R200 000 (to submit financial records).
Certified South African identity document of no older than six months is required.
Tax clearance certificate and business registration documents are required.
Submission of a feasible business plan aligned with the information contained in the application form and the commodity applied for. Business plan must include the executive summary; background of the farming business; current and planned expansion production; production means/resources; area under production; type of production (dryland or irrigation); market analysis; existing jobs and jobs to be created through the funding support; and detailed five-year financial projections.
Valid confirmation of land tenure/ownership (title deed, tribal resolution, permission to occupy, or a minimum 10-year lease agreement).
Already actively farming and indicating the ability to expand.
Demonstrate the ability to create new fulltime permanent, permanent seasonal and short-term jobs (provide a one-page summary indicating the number of jobs and the activities that will create jobs, including the salaries and wages that will be payable for those jobs).
Only one commodity per applicant.
Be willing to host and supervise one intern for a period of one year (submit commitment letter).
Environmental Impact Assessment (EIA) certificate where applicable.
Proof of access to sufficient water use for both current and planned expansion (water license/rights, borehole registration, or lease agreement from relevant authority).
African-, Indian- and Coloured-owned farming businesses will be evaluated in line with the agreed selection criteria and the financial due diligence process of the Land Bank. Applicants that have representation of women, youth and people with disabilities will have an added advantage.
EXCLUSIONS:
The following categories of persons/entities will not be considered:
Government employees (including those of state-owned entities).
Ex-government employees with a cooling-off period of less than two years.
Politically exposed persons.
Applicants under restructuring of debt held with other institutions, directors under debt review or a company under liquidation or business rescue.
No land acquisitions will be funded.
No unincorporated/unregistered entities or natural persons will be considered.
SUBMISSION OF APPLICATIONS:
Application forms are available at provincial departments of agriculture offices as well as on the DALRRD website (http://www.dalrrd.gov.za).
Completed application forms with supporting documents must be hand delivered to the respective district/provincial department of agriculture offices within the province where the farm/project is located.
Upon submission, please ensure you request a unique code as proof of your application (only hand delivered applications will be considered and soft copies are encouraged over and above the hard copy submission).
Closing date for the applications is 15 November 2021 by 12h00. Late applications will not be considered.
DISCLAIMER: Feedback will be limited to successful applicants. If you do not hear from DALRRD within three months, consider your application unsuccessful. Due to limited resources, not all qualifying farmers will be funded. Decisions of the DALRRD are final and DALRRD reserves the right to withdraw or not make any selections.
For more information, please contact: