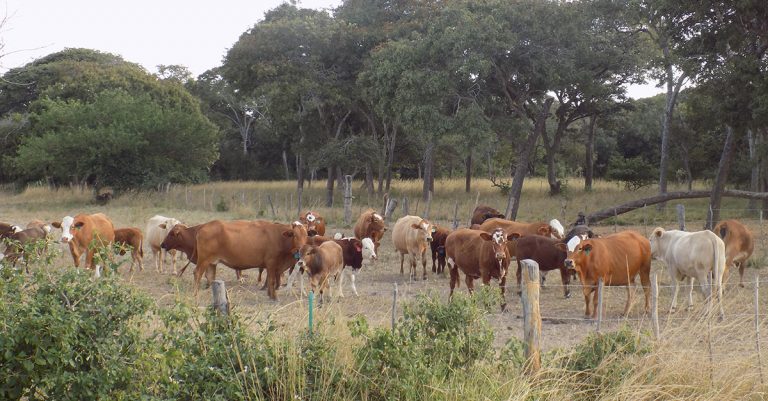 A new strain of foot-and-mouth disease (FMD), which was first detected in Zambia in 2019, has now been identified in Namibia. Authorities believe that the strain may have entered the country due to the illegal cross-border movement of cattle between Namibia's Zambezi region and Zambia.
The first cases of animals infected in Namibia with this strain were reported in June, said Thinus Pretorius, chairperson of the Namibian Livestock Producers' Organisation (LPO). The area where the strain, Sereotype O, was detected in the far north-eastern corner of Namibia, borders Zambia.
"The fact that the state immediately stopped the movement of all cloven-hoofed animals from the Zambezi region went a long way to contain the spread of the disease. Interestingly, sheep and goats are particularly susceptible to the new strain," Pretorius said.
The strain had reportedly also spread to the Kabbe North, Katima Rural and Kongola constituencies in Namibia.
The constituencies had consequently been declared infected areas, while the entire Zambezi region had been declared a disease management area.
Albertina Shikongo, the Namibian agriculture ministry's chief veterinary officer, said in a government directive that there were suspicions that the strain had spread from Zambia to Namibia due to the illegal cross-border movement of cattle.
According to Pretorius, it was the first time that the FMD virus Serotype O had been identified in Namibia. It was highly infectious and resistant to the current vaccines available in the country.
The good news was, he said, that Serotype O was contained to an FMD endemic area, far removed from those regions of the country that formed the bedrock of the country's commercial beef cattle industry.