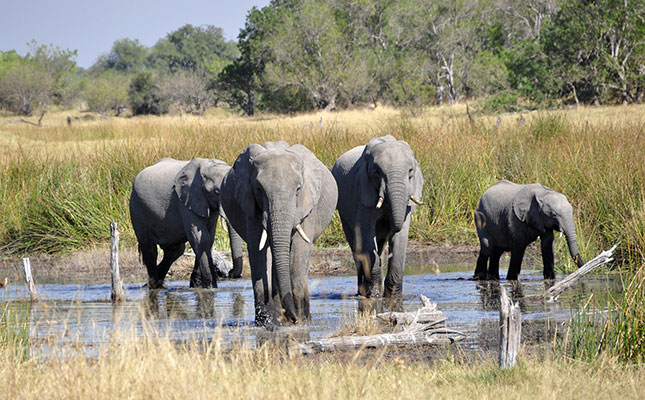 Cases of wildlife attacks on farmers and their livestock in Botswana could increase as the government struggles to maintain fences that control the movement of dangerous wild animals in wildlife management areas.
In recent interview, with Farmer's Weekly, some farmers raised fears that cases of wildlife attacks could rise, following an increase in the number of dangerous wildlife species found on agricultural land.
A commercial farmer in the northern part of Botswana, Tshepo Monei, said farmers in areas with a high number of dangerous wild animals were exposed to life-threatening attacks.
"Fences that control the movement of wildlife have fallen [into disrepair] due to lack of maintenance, and this allows wildlife to move onto agricultural land.
"As government fails to maintain the fences, we're highly likely to experience many cases of wildlife damaging crops and killing farmers and livestock," he said.
Monei added that no efforts had been made to maintain the fences since they started deteriorating in 2009.
"We've seen escalating numbers of dangerous animals such as elephants, leopards, buffaloes and lions in agricultural areas, and there has been an outcry regarding increasing cases of wildlife attacks on farms. [In addition to] livestock predation and damage to crops, [it has also resulted in] injuries and loss of life for some farmers."
He said that a recent study by the Botswana Institute of Development and Policy Analysis had shown that more than 50 farmers had been killed by wildlife and 80 injured since the increase in wildlife movement on agricultural land.
In the study, researcher Israel Blackie said farmers in Botswana were susceptible to dangerous encounters with wild animals, as the country had a large population of elephants, mostly found in the Okavango Delta and Chobe district in the northern part of the country.
"Botswana has the largest population of elephants in the world and is one of the few remaining reserves in the world that harbours a diversity of dangerous wildlife species, which include predators in large populations," he said.
Blackie added that wildlife attacks in Botswana were increasingly transforming livelihoods from dependence on farming towards dependence on government-aided destitute programmes and other unstable sources of livelihoods.
"Due to gruesome attacks by wild animals, medical doctors normally recommend that certain victims should not engage in manual labour on farms, and this results in loss of income for farmers."
The minister of Environment, Natural Resources Conservation and Tourism, Philda Kereng, could not say what the government would do to reduce wildlife attacks on farms, but noted that the ministry was reviewing compensation for victims of such attacks.