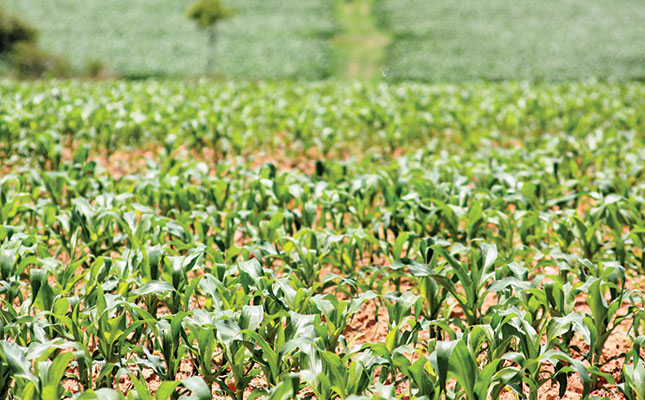 The Zimbabwean government's decision to compensate white commercial farmers who lost their land as part of former president Robert Mugabe's land reform programme was precipitated by pressure from the international community, according to Dr Johan Willemse, independent agricultural economist.
READ Zimbabwean farmers claim R1,9 billion from SA government
He said the country urgently needed investment, but global investors were hesitant to invest in Zimbabwe because white farmers had lost their farms when they were expropriated without compensation.
"Such an environment does not make for a safe investment option. This was not an act of reconciliation from the Zimbabwean government's side, but a step to [secure] investments to get the country's economy going," Willemse added.
The Zimbabwean government announced earlier this month that it would start compensating white commercial farmers whose properties had been confiscated.
The finance and agriculture ministries had budgeted about R20 million for payments to former farm owners that were affected by the land reform programme and were in financial distress.
According to Willemse, this amount was, however, not enough to fully compensate the farmers who had lost their farming businesses and livelihoods to the so-called "land grabs" 20 years ago.
READ 'Urgent overhaul of land reform process needed'
The pay-outs as announced by the Zimbabwean government were also based on only fixed improvements such as fencing, storage facilities and warehouses, and not on the value of the land.
"South African farmers need to take heed from what happened in our neighbouring country. Because of the strong international reaction against [expropriation], haphazard expropriation of agricultural land, or any other land for that matter, without compensation was highly unlikely locally," he said.
Ben Gilpin, director of the Commercial Farmers' Union in Zimbabwe, said this figure was only an interim payment and would be distributed on an application basis.
Although he described it as "a good gesture at this stage", the big issue was the total quantum of the losses the white farmers had suffered.
"We are engaging with the government and hope to find a way forward," he said.