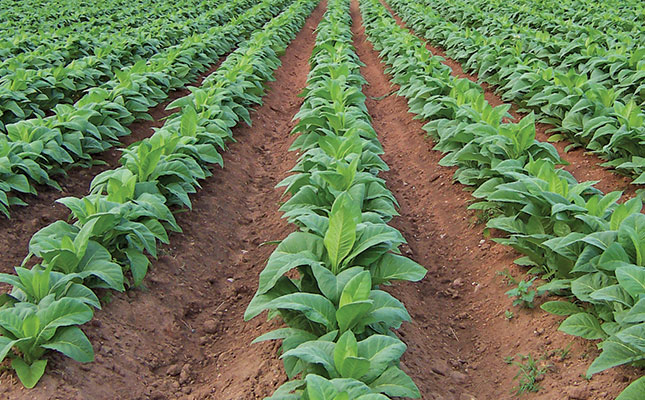 The Zimbabwean tobacco industry is being hard hit by the global coronavirus disease (COVID-19) pandemic, which has resulted in President Emmerson Mnangagwa closing the country's borders and banning gatherings of more than 50 people, among other measures.
As Africa's largest producer, it was estimated that 14% of tobacco grown in Zimbabwe was sold on the country's three auction floors in Harare.
This season, about 140 000 farmers produced the crop. Auction floors became increasingly busy from March when the marketing season traditionally began. This lasted until August when the marketing season ended.
Immediate past chairperson of the Tobacco Industry and Marketing Board and local tobacco farmer, Monica Chinamasa, however, expressed concern that the thousands of people who would throng to auction floors when the selling season began on 20 April, could be at risk of COVID-19 infection.
She therefore suggested that the start of the trading period be delayed by three months.
"I have been speaking to colleagues and we all agree [not to] rush into opening the floors, but wait until the situation is clearer. Getting so many people at one place at the same time can be dangerous in light of COVID-19."
Chief executive officer of the board, Andrew Matibiri, acknowledged the threat of COVID-19 to normal tobacco auctioning, but denied that the delay in the start of the season this year was the result of fears about the pandemic.
He said that the delay was rather caused by late rainfall that negatively affected land preparation, planting and the growth of the crop.
"Yes, auction floors attract many farmers, but we are working on a raft of measures [to safeguard auction-goers]. However, we will abide by whatever regulations the government has already announced or will announce. But I can say the crop is doing well. Small-scale farmers are reaping and curing it.
"The quality will be good, but total output will be lower than last year due to the late rain received [across] the country."
According to the board, Zimbabwe produced a record 256 million kilograms of tobacco last season at an average of US$2,03/kg (about R34/kg).
"Considering the (COVID-19) threat, I don't see a problem if the selling season is delayed by three months from now. If tobacco is properly cured, baled and stored, a farmer can have it for up to three months. We can do that now so that we see how the pandemic pans out," Chinamasa said.