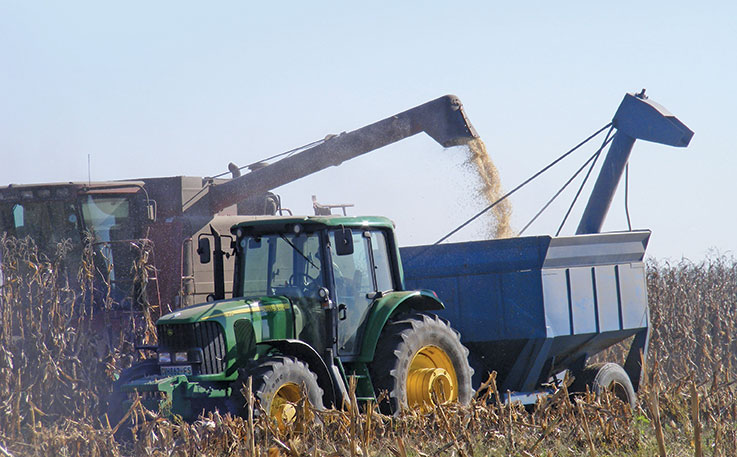 Any hopes that South African farmers may have had for a reprieve in the relentless rise in national diesel prices have officially been dashed.
As of midnight on 6 November, the wholesale prices of 0,05% sulphur diesel and of 0,005% sulphur diesel  increased by 47,92c/ℓ  and 50,92c/ℓ respectively.
Between 7 November and 4 December 2018, the average wholesale inland price of diesel will be R16,13/ℓ while at the coast it will be R15,64/ℓ. This will be at the end of a year described by the Automobile Association of South Africa as being "one of the most tumultuous years in history for South African fuel users".
According to Corné Louw, senior economist at Grain SA, the inland diesel price was 30,5% higher than at the same time last year.
"It's really unfortunate, because the profitability of grain production is already under immense pressure. And this latest increase is not something that can be passed on to the consumer. The farmer will need to absorb it somehow. But some farmers don't have many cost-cutting options left," he said.
Louw said that whereas diesel usage by South Africa's grain crops producers 15 years ago averaged 100ℓ/ha from soil preparation to silo delivery, improved production efficiencies and increased adoption of minimum tillage had reduced this to the current average of 65ℓ/ha. In fact, some no-till farmers in the Western Cape had cut this figure to about 40ℓ/ha. This left very little room for further diesel consumption reduction.
Louw cautioned desperate farmers not to be tempted into moving from trusted diesel suppliers to fly-by-night operations offering attractive prices but possibly low-quality diesel.
"Poor-quality diesel can cause very expensive damage to the high-tech farm machinery often used on farms," he said.
Dr Requier Wait, Agri SA's head of Economics and Trade, said that the rising diesel price was a concern because fuel was an important input cost for many farmers.
"Farmers are price-takers and rising diesel prices increase their input costs. This lowers the margin they earn on their produce," he said.
Wait added that while South Africa's farmers are "very resilient" and focused on increasing their production efficiencies as far as possible to mitigate rising input costs, those who could no longer achieve the necessary efficiencies and economies of scale were likely to be hardest hit by the rising costs.
"We're now at a stage where it's difficult to lower diesel consumption further," he said.