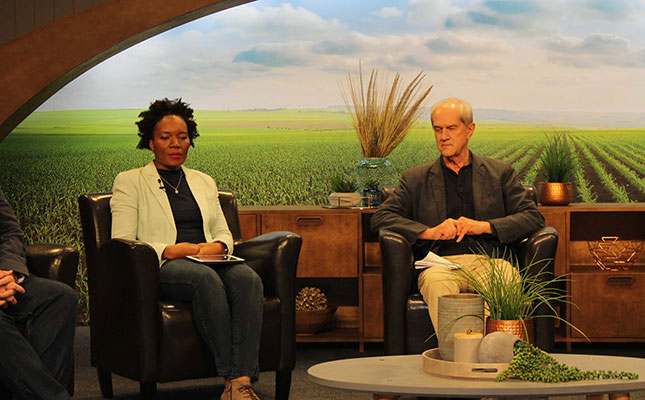 Although land and land reform played a lesser role than expected in the recent election, these matters needed to be resolved urgently, according to Theo Venter, a political analyst from North-West University.
Venter was speaking in a discussion on 'post-election political perspectives' as part of the Nampo 2019 Nation in Conversation discourse.
According to Venter, South Africa could no longer play "ostrich politics" regarding land reform and the establishment of new farmers. In terms of expropriation of land without compensation, he said constitutional amendments could be expected, but only cosmetic ones.
"On the other hand, if we can combine land reform with training and the transfer of skills, we've hit the sweet spot in terms of land reform. I'm impressed by the goodwill from South African farming communities to successfully resolve this matter," he said.
The lack of land ownership and the effect of this on land reform in South Africa also came under the spotlight. Konanani Liphadzi, CEO of Fruit SA, said that although a wealth of expertise was readily available to support the establishment of an economically viable emerging farming sector, obtaining financing without title deeds was exceedingly difficult.
"Commercial farmers are prepared to assist these farmers, but without adequate financing, it's highly unlikely that emerging farmers will succeed," she said.
According to Liphadzi, the time had come for South Africans to make government accountable. "It appears as if we were under some spell or something. We cannot afford this kind of slumber anymore."
Roelf Meyer, director of the In Transformation initiative, said it was too early to talk about optimism so soon after the election. South Africa was still facing too many uncertainties, and much depended on who would be in government.
"Let's rather talk about hope, based on President Cyril Ramaphosa's success and, among others, the fact that he's a modernist with a world view," Meyer said