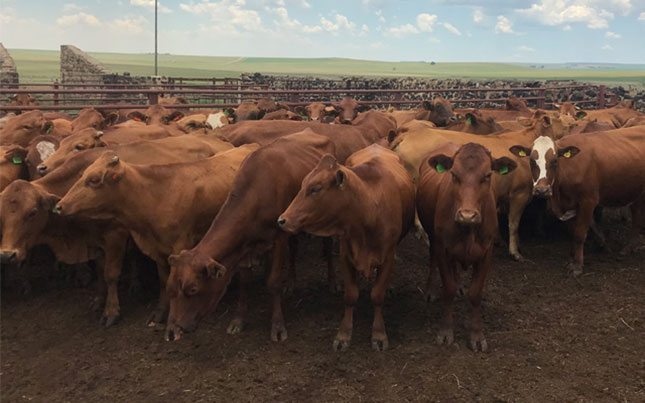 Implementing a functional national identification and traceability system for the livestock sector would take about 10 years and cost approximately R200 million, according to Dewald Olivier, executive officer of the South African Feedlot Association.
Olivier was speaking to Farmer's Weekly on the sidelines of the Biomin and Chemunique Ruminant Gut Efficiency conference in Muldersdrift.
The system that the red meat industry was working to deliver in partnership with the Department of Agriculture, Forestry and Fisheries would enable local farmers to meet international standards for meat exports, he said.
The plan was to grow the South African meat brand. The breeding industry had already been doing this very well in terms of traceability of semen and bulls used for breeding. The feedlot industry needed to adhere to these standards and be transparent in order to compete internationally.
Olivier said that co-operating with the government during the recent foot-and-mouth (FMD) outbreak had proved that working together could take the sector forward.
"We've handed over the dossier to the World Organisation for Animal Health and we could have FMD-free status by the end of May. In 2011, it took the sector five years to resolve our FMD-free status; this time it only took five months, because we worked together.
"We're hoping that this partnership will assist in fast-tracking the identification and traceability system."
He said the plan was to incorporate emerging livestock farmers, both breeders and feedlot owners, into the value chain.
"The sector is currently importing 23 000 to 26 000 cattle a month into South Africa. These are cattle that can be found locally with a proper identification and traceability system. At present, South Africa is not certain about the numbers of livestock available," Olivier said.
Animal Feed Manufacturers' Association CEO De Wet Boshoff said another important aspect for the livestock and feed industry was the draft Feeds and Pet Food Bill, which focuses on food safety, protecting the consumer, and having a full traceability system.
The sector needed to understand the implications of this Bill, Boshoff said.
"From a manufacturing perspective, we're glad to be moving from per-product registration on feed products to facility licensing. If you're in the feed mixing fraternity, your fraternity will be registered."