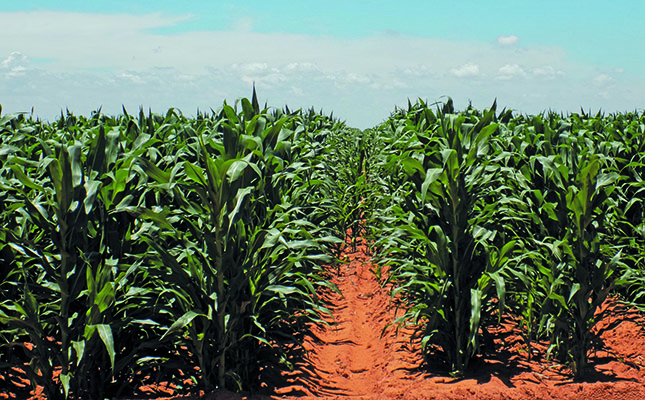 A jury in the San Francisco Superior Court in the US has awarded more than $2 billion (about R28 billion) to a couple who claimed that the Bayer AG glyphosate-based Roundup herbicide gave them cancer.
READ France bans widely-used herbicide
A total of US$2 billion was awarded in punitive damages and a further US$55 million (R782 million) in compensatory damages.
The jury determined that the company was liable for the non-Hodgkin's lymphoma that was contracted by the plaintiffs Alva and Alberta Pilliod.
Glyphosate, a broad-spectrum systemic herbicide and crop desiccant used extensively in agriculture and horticulture to combat weeds, is often sprayed as a pre-harvest treatment on some food crops and is also used in parks, on lawns and in gardens.
This has been the third consecutive verdict against the company since litigation started over the chemical.
Roundup was acquired by Bayer as part of its US$63 billion (R895 billion) acquisition of Monsanto last year.
The jury in the latest case found that Roundup had been "defectively designed", and that the company failed to warn of the herbicide's cancer risk and therefore acted negligently.
The German chemical giant faces more than 13 400 lawsuits in the US over the herbicide's alleged cancer risk.
The next trial in the glyphosate litigation is scheduled for August.
In a statement Bayer stated that it was a disappointing verdict and that the company would appeal it. A spokesperson called the jury's decision "excessive and unjustifiable".
According to the statement, decades of studies by the company and independent scientists had shown glyphosate and Roundup to be safe for human use.
READ Weeds: the biggest threat to SA's crop production
However, the plaintiffs alleged that Monsanto had known about the cancer risk associated with the herbicide for decades, but chose not to warn consumers about the risk and instead influenced scientists and regulators to give favourable assessments of its products.
These allegations were denied by Bayer.
The lawsuits were largely based on a 2015 conclusion by the World Health Organization's cancer arm, which classified glyphosate as "probably carcinogenic to humans".
However, health authorities in the EU had subsequently claimed that: "Experts, with only one exception, concluded that glyphosate is unlikely to pose a carcinogenic hazard to humans and the evidence does not support classification with regard to its carcinogenic potential".