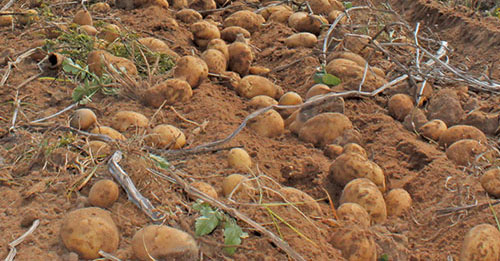 However, high production costs, difficulty in accessing finance, and a lack of technical knowledge are some of the reasons why South Africa does not have more black commercial potato farmers.
Potato production costs five to six times more than growing maize, CEO, Prof Andre Jooste, said at the recent Potatoes SA information day.
Production costs for potatoes under irrigation range from R160 000/ha and R22 000/ha, while under dryland conditions it is R70 000/ha to R90 000/ha. Setting up a packhouse could cost between R2,5 million and R5 million.
"Because it is so expensive to produce potatoes, access to finance becomes a major challenge," Jooste said.
According to Nomvula Xaba, Potatoes SA transformation manager, potato farmers also need a lot of land. Due to the rotational crop requirement of potatoes, producers need at least 20ha to plant 5ha of potatoes. Access to infrastructure and equipment also prevents many farmers from producing potatoes commercially.
Xaba said that in 2015/2016, about R4,62 million was spent as part of Potatoes SA's enterprise development programme to help black farmers produce potatoes commercially.
In the same period R234 000 was allocated to its small grower development programme, which focuses on food security, rural development, and job creation.
As part of the programme, Potatoes SA will collaborate with partners such as banks, input suppliers and off-takers.