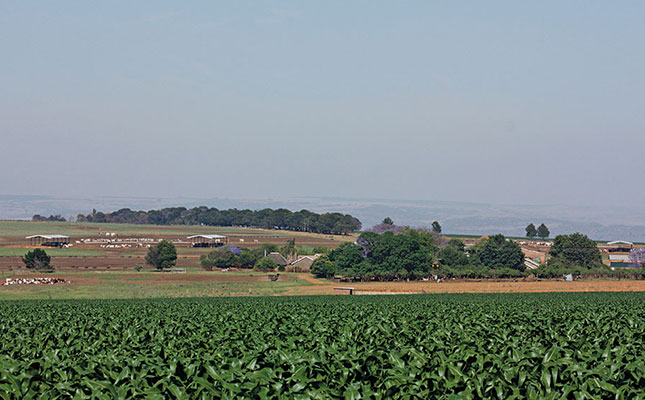 However, according to agricultural experts at an Absa Agri Budget Speech media roundtable event held in Johannesburg yesterday, to transform sustainably, economic growth was imperative.
"Transformation of the sector is not incumbent on the public sector only, the private sector also needs to implement sustainable transformation, including through the long-awaited new AgriBEE Sector Code," said John Purchase, CEO of Agbiz.
Gordhan forecasted economic growth of 1,3% in 2017, up from 0,5% in 2016, and a decline in the consolidated budget deficit of 3,1% of gross domestic product (GDP) in 2017/2018, down from 3,4% in 2016/2017. However, interest on debt will still amount to a significant R169 billion.
Spending on agriculture, rural development and land reform will increase 2% from just under R26 billion in 2016/2017, to R26,5 billion in 2017/2018. The budget allocation for land redistribution has declined 3%, from R1,23 billion in 2016/2017 to R1,19 billion in 2017/2018. At the same time, the allocation for land restitution increased 2,5% from R3,17 billion in 2016/2017 to R3,25 billion in 2017/2018.
According to Langelihle Simela, business development manager at Absa Agribusiness, "the allocation of R30 billion by 2019/2020 to agriculture and land reform is welcome, but this needs to be prudently spent to have the desired outcomes, [Gordhan] didn't state how the transformation will be implemented, therefore it is up to us as a sector to say how we achieve this transformation."
"The budget speech seems to offer some scope for improved sector transformation through farmer support and development, with budget allocation increasing 10% to R3,79 billion, from R3,43 billion in the previous fiscal year," Purchase said.
"In the medium term, where budget allocations for agriculture, rural development and land reform are set to increase by an average annual rate of 4,7% up to 2019/2020, we can expect a modest pace in the sector's transformation," Purchase said.
Wessel Lemmer, senior Absa Agri economist said the increases in the fuel levy and sin tax would not affect producers negatively as, "producers still have the 40% rebate on fuel tax and 100% rebate on the road accident levy".