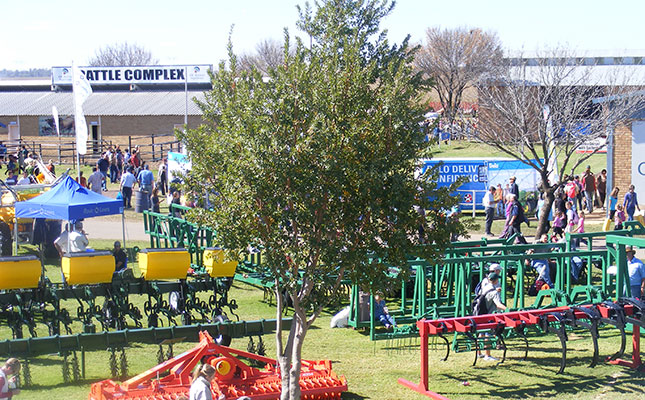 The 2021 Nampo Harvest Day scheduled for August this year has been cancelled.
In 2020, the event that was to be held in May that year was also cancelled, and the decision was then taken to reschedule this year's Nampo Harvest Day to August.
"[However,] the arrival of the third wave of COVID-19 [infections] and the amendments to the lockdown level under the national state of disaster has left the organisation with no alternative. With more than 750 exhibitors participating in this agricultural showpiece, sights are now set on 2022," Dr Dirk Strydom, manager of grain economy and marketing at Grain SA, said in a statement.
According to Hanlie Mouton, CEO of Bothaville Info, the cancellation of Nampo Harvest Day would have a severe impact on Bothaville and surrounding towns such as Klerksdorp, Potchefstroom and Welkom.
Thousands of visitors and exhibitors were accommodated in private homes as well as hotels and guest houses, providing a significant cash injection for the area. The event usually attracted in excess of 70 000 visitors over a four-day period.
The cancellation meant that hundreds of casual job opportunities would also be lost in the area.
"Rural economies are under severe stress and the towns in north-western Free State and the adjoining parts of North West are no exception. The Nampo Harvest Day affords local businesses widespread opportunities that add markedly to economic sustainability. Although understandable, the cancellation is distressing indeed," Mouton said.
Strydom added that Grain SA continued to monitor the surge in the pandemic nationally, and the accompanying regulations and restrictions on the country throughout the
first half of 2021. Rising COVID-19 cases led to further limitations on outdoor gatherings, providing complex challenges in hosting the event.
In the interests of visitors, Nampo Harvest Day personnel, exhibitors and the local community's health and safety, the event had therefore been cancelled.
Grain SA had also consulted with its stakeholders and partners about the possibility of hosting the 2021 event in its original format whilst still ensuring the safety of both exhibitors and visitors alike.
"The decision to cancel or postpone any event, especially Nampo Harvest Day, the biggest agricultural show in the Southern Hemisphere, was not an easy call [to make] for any organisation," said Grain SA CEO Jannie de Villiers.
"Events of this scale require significant investment of time and resources by [all parties concerned], and a decision as to whether Nampo 2021 should go ahead had to be taken timeously."
No decision has yet been made about whether a Nampo virtual event will be held again this year.