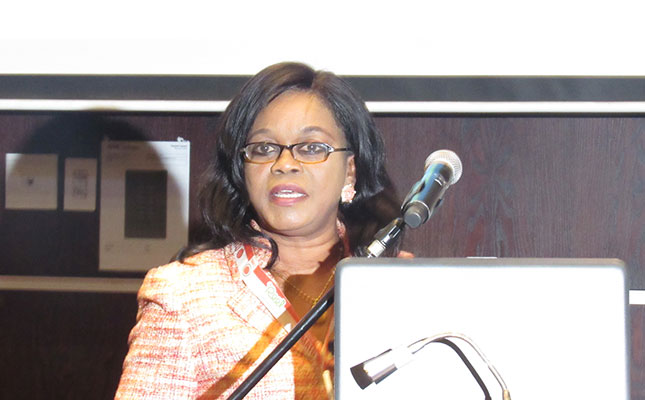 The implementation of the African Continental Free Trade Area (AfCFTA) which was launched in July 2019 in Niger could help African countries with climate-smart agriculture adaptation through generating export earnings and accessing technologies.
Prof Sidi Osho, chairperson of the Food, Agriculture and Natural Resources Policy Analysis Network (FANRPAN), said when she addressed the impact of climate change on inter-regional agricultural trade in Africa at the Agribusiness Africa Conference hosted by Farmer's Weekly.
The event was held at OR Tambo Premier Hotel in Johannesburg under the theme "market access: from farm gate to new frontiers".
Osho said in 2018, member countries of the African Union entered into an agreement to boost regional trade and economic integration by establishing the AfCFTA.
The agreement which encompassed 55 countries with a combined population of 1.2 billion people and a combined gross domestic product (GDP) of $3.4 trillion (R45.05 trillion) is also set to benefit mainly the manufacturing sector and infrastructure development.
The agreement has been signed by 54 of the 55 member states and is due to be implemented in 2020.
She said apart from free trade, AfCFTA can also assist with mitigation climate change. The global trading system has shown that governments may introduce a variety of policy standards and regulation or economic either regulation schemes or economic incentives such as taxes tradable permits and subsidies to address climate change.
"This would mean liberalising trade in specific goods and technologies that are relevant for climate change mitigation; removing tariff and non-tariff barriers to facilitate the diffusion of climate-friendly and clean energy technologies in African countries and promote and support trade between African countries by sharing existing Climate Smart Agriculture (CSA) models," she said.
Osho said climate change is emerging as a major challenge to agriculture development in Africa. Temperatures are likely to increase by between 1.5-4 ℃ in this century.
Projections on yield reduction show a drop of up to 50% and crop revenue is forecast to fall by as much as 90% by 2100.
"Minimising adverse impacts of climate change through trade would require a uniform approach to the pricing of greenhouse emissions is needed to promote climate-friendly international trade in Africa," she said
"With CSA and less trade barriers, Africa has potential to produce an additional R287 billion ($20 billion) worth of staple food," she added.