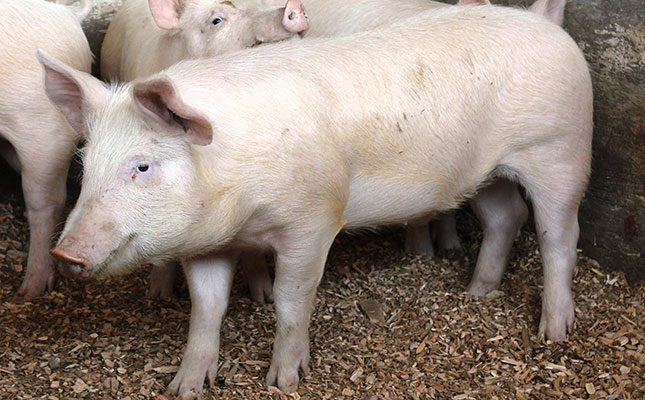 An outbreak of African Swine Fever (ASF) has been reported in the Amathole District Municipality in the Eastern Cape, after authorities investigated the cause of death in 50 pigs from the area.
The Minister of Agriculture, Land Reform and Rural Development, Thoko Didiza, announced the outbreak of the disease in the district on Saturday.
Didiza noted during a media briefing that this was first time that an outbreak of ASF had been recorded in this province, but said in the past three years, outbreaks of the disease outside of the ASF-controlled areas had occurred in the Free State, North West, the Northern Cape, Gauteng and Mpumalanga.
She added that it had not yet been determined whether this outbreak in the Eastern Cape was linked to the outbreaks in other provinces.
"This outbreak occurred in a communal setting, which makes movement control and biosecurity between the respective pig herds difficult. Control measures currently in place include that all infected pigs should be as far as possible from those that are not [infected], and must be housed alone to avoid contact with other pigs in the area, to limit the spread of the disease."
The area had been placed under quarantine and no pigs were allowed to move into, through, or out of the area. Didiza added that follow-up investigations by provincial veterinary services were underway to determine the extent of the outbreak.
Johann Kotzé, CEO of the South African Pork Producers' Organisation (SAPPO), said the industry was used to ASF outbreaks in the country as the disease was endemic to the region.
"It is unfortunate that the outbreak has happened in the Eastern Cape and [among pigs belonging to] rural farmers."
Kotzé said the organisation recently had some productive meetings with government regarding the outbreak, and was working with the authorities.
"It is important to note that people cannot become infected by eating pork [infected] with ASF, and the main concern is animal health. The difficulty is that it [results in] a high mortality rate amongst pigs."
He added that creating awareness of the disease was key to ensuring the animal health status of pig herds and as a result, the country's food security.
Farmers/pig keepers were asked to be vigilant and to report any sudden illness and deaths in their pigs to the local State Veterinary office immediately so that swift action could be initiated to prevent the spread of this disease.