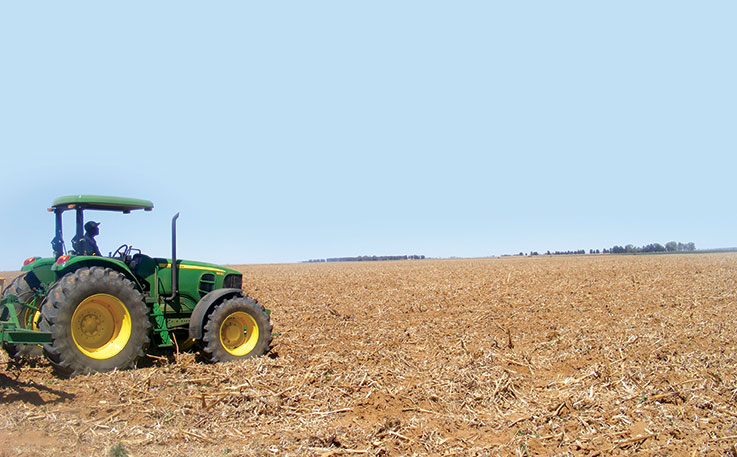 Uncertainty surrounding the prospects for the summer harvests and winter plantings of commodity crops, the outcome of the general election, and the exchange rate of the rand, all placed a damper on agricultural machinery sales for April.
This was according to the South African Agricultural Machinery Association (SAAMA), which recently reported that in the first third of the year, tractor and combine harvester sales were 16,7% and 22,9% down respectively compared with the same period last year.
The association's figures showed that for the period January to April, a total of 1 946 tractors (2 335 units: January to April 2018) and 64 combine harvesters (83: January to April 2018) were sold.
SAAMA's statistics also indicated that last month's tractor sales of 432 units were 5,9% down on the 459 tractors sold in April 2018, while the 23 combine harvesters sold nationally in April were 20,7% down on the 29 units sold in April last year.
Agbiz's head of economic and agribusiness intelligence, Wandile Sihlobo, said tractor and combine harvester sales were expected to show a further decline in May.
Sihlobo explained that in the case of tractor sales, this was likely due to many farmers already having purchased new tractors in recent months, and also because the planting of winter crops in South Africa's major production area of the Western Cape had already started.
"In terms of [May sales of] combine harvesters, we doubt that there could be a pickup in sales in the face of [the] expected poor summer grain and oilseed harvest. Last month, the Crop Estimate Committee placed South Africa's 2018/2019 summer grain and oilseeds production estimate at 12,8 million tons, down 15% from the previous season. This comes on the back of a reduction in the area planted, and expectations of relatively poor yields in some areas, all underpinned by unfavourable weather conditions earlier in the season," he added.
Chairperson of SAAMA, Greg Cadman, said the 2019 Nampo Harvest Day to be held in Bothaville next week and in September in Bredasdorp, "should give a good indication of market sentiment and the possible direction the market [would take] for the rest of the year".
Cadman added that, at present, estimates were that total tractor sales for the 2019 calendar year would be 10% to 15% down on 2018's total figure of 6 714 units.