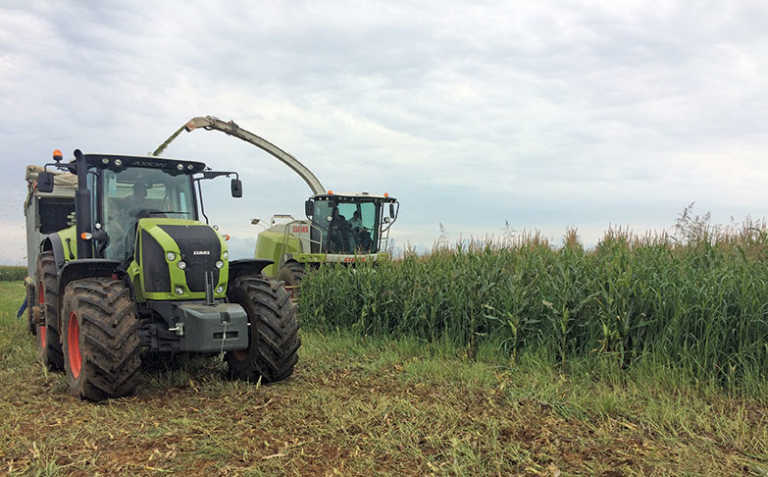 Nationwide sales of tractors and combine harvesters have remained under pressure for the first quarter of 2019.
The South African Agricultural Machinery Association (SAAMA) latest statistics showed that the 600 tractors sold in March 2019 were 17,4% fewer than the 726 units sold in March last year, and the combine harvester sales of 23 units were 8% down on the 25 units sold in March 2018.
READ Impact of politics and economy on tractor sales
These statistics showed that total tractor sales of 1 514 units for the first three months of 2019 were 19,3% lower than the 1 876 units for the corresponding period last year.
Combine harvesters sales of 42 units for the first quarter of this year were 22,2% down on the 54 units sold over the same period last year.
Greg Cadman, SAAMA's chairperson, said that while many 2018/2019 summer crops had been planted on time in the eastern half of South Africa, and "should" yield normal harvests, the current situation for summer crops in the country's western half was "quite precarious".
"In the west … most crops were planted very late and still need rain to see them through. In addition, there is the threat of early frost, which could cause considerable damage to these late-planted crops," Cadman added.
Commenting on SAAMA's latest sales statistics, Wandile Sihlobo, head of economic and agribusiness intelligence at Agbiz, said that the March 2019 tractor sales were being compared with the "exceptional" tractor sales in March 2018, which were a national record for this particular month in a dataset starting in 2014.
READ A world of machinery on display at Agrishow Brazil
He added that last month's tractor sales were 2% above the average for this particular month over the past six years.
"Given that March 2019 sales were above the average levels, we suspect the optimism in the market partly stems from expectations of favourable weather conditions of the [2019] winter crops planting season, which commences at the end of this month in parts of the Western Cape," Sihlobo continued.
He said the softening in combine harvester sales could partly be explained by expectations of lower 2018/2019 summer grains and oilseeds harvests compared with the harvests in the 2017/2018 season.
"Looking ahead, while we expect favourable production conditions of winter crops this year, we suspect that South Africa's agricultural machinery sales will largely be subdued this year due to expectations of poor summer grains and oilseed harvests, which will weigh on farmers' financials," Sihlobo said.
Cadman said current expectations were that South Africa's national tractor sales for 2019 would be 5% to 10% down on the 6 714 units sold in 2018.