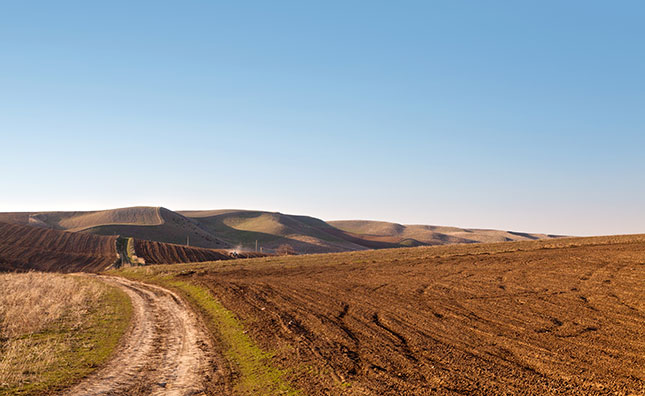 Despite the announcement of real spending cuts during the tabling of the 2020 Budget by Finance Minister Tito Mboweni in Parliament on Wednesday, South Africa was not "in an austerity situation".
According to Mboweni, who addressed the media before delivering the Budget Speech in Parliament, "austerity […] would have implied closing down of schools and hospitals" as well as a dramatic trimming down of Cabinet and ministries.
"We are not at that point; we are at a point where we are reorganising and decreasing the rate [at which we increase expenditure]."
The 2020 Budget proposes baseline spending reductions of R261 billion over the medium term (2020/2021 to 2022/2023), with about R160 billion in cuts to come from the public sector wage bill and R100 billion from cuts to government programmes.
This included a reduction of R2,8 billion to water infrastructure and services grants.
Despite these proposed cuts, National Treasury still expected a consolidated budget deficit of R370,5 billion, or 6,8% of GDP in 2020/2021, given projected revenue of R1,58 trillion, against projected expenditure at R1,95 trillion.
Spending by the Department of Agriculture, Land Reform and Rural Development (agriculture department) was expected to increase at an average annual rate of 2,4%, from R17,2 billion in 2019/2020 to R18,5 billion in 2022/2023.
Inclusive of all additional grant and government programme funding through various departments, the consolidated spending on agriculture and rural development functions was expected to amount to just over R28 billion, which represents a mere 1,43% of total government expenditure for 2020/2021.
Mboweni announced that over the medium term R495,1 million has been allocated to the agriculture department to improve compliance with biosecurity and support exports.
"An additional R500 million is reprioritised over the medium term for the department to finalise outstanding land claims," Mboweni said.
Over the next three years the department was expecting to finalise 1 411 restitution claims at a total cost of R8,7 billion, according to the Estimates of National Expenditure.
Other spending plans by the agriculture department include R278,3 million to revitalise provincial agricultural colleges, and R957,1 million for recruitment and training of extension officers as well as for the placement of unemployed agricultural graduates in commercial farms in all provinces.
#BudgetSpeech2020 Over the medium-term DAFF will spend R957,1 million for recruitment and training of extension officers and the placement of unemployed agricultural graduates in commercial farms in all provinces – @tito_mboweni @DAFF_ZA @DRDLR_online

— Farmer's Weekly SA (@FarmersWeeklySA) February 26, 2020
To improve agricultural production and food safety, about R130 million has been earmarked to fund the improvement of inspection and laboratory services, which will include local and international surveillance of specific animal and plant diseases.
An amount of R40 million has been budgeted for, over the next three years, to support the development and implementation of a national livestock identification and traceability system.
The department has also allocated R45 million over the medium term for the implementation of microbial and antimicrobial monitoring, and all relevant pathogen reduction programmes.
To streamline the provision of agricultural finance, the department will transfer R1,2 billion over the medium term to the Land Bank to enable the bank to offer blended finance to emerging black farmers with the aim of creating a projected 450 black commercial farmers each year over the period ahead.