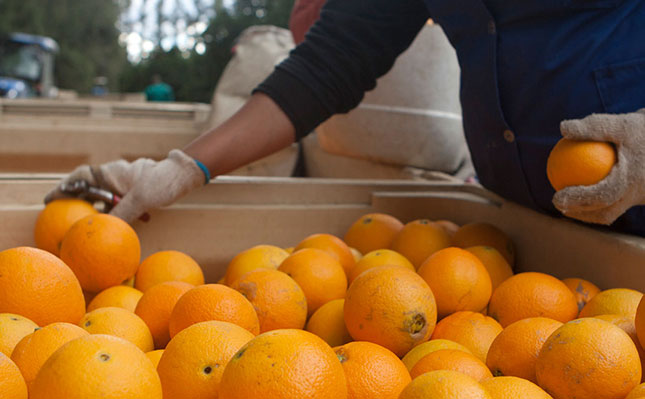 The risk posed by failures and inefficiencies at South Africa's main ports to the country's economy, particularly the damage this was doing to export competitiveness, was acknowledged in the Budget Review, tabled by National Treasury alongside the 2020 Budget that was delivered by Minister of Finance Tito Mboweni in Parliament on Wednesday.
The overall growth outlook for South Africa remained poor and according to Treasury real economic growth for 2019, which, one year ago, was expected to amount to 1,5%, has been revised down to 0,3%.
READ Agriculture and rural development gets 1,4% of Mboweni's budget
Similarly, the GDP growth outlook for 2020 has been revised down from 1,7% to 0,9%.
Within this weak growth environment, Government needed to implement interventions that would "jump-start growth".
This would entail, the Budget Review stated, "stronger investment by, and partnerships with, the private sector" especially aimed at expanding electricity generation and improving the performance of ports.
The Citrus Growers Association (CGA) of South Africa called on government, in a statement issued prior to the delivery of State of Nation Address by President Cyril Ramaphosa earlier this month, to provide an update on efforts to address the serious challenges at South African ports.
The CGA said that "ongoing problems, including ageing and out-of-service infrastructure, staff shortages, prolonged industrial strike action and unnecessary red tape have proven a nightmare for fresh produce exporters".
The citrus industry, which was expecting another bumper year in 2020, warned that it was likely that citrus exports volumes would be negatively impacted if the current problems at major ports were not resolved.
READ Coronavirus fallout for South Africa's agriculture sector
It was estimated, the CGA said, that inefficiencies at the Port of Durban alone were costing the economy "R6 million on an average day and R10 million on a bad day".
In the Budget Review for 2020, Treasury recognised that commercial ports' efficiency had declined sharply over the past year, and that urgent regulatory reforms were needed in the ports sector to reduce the cost of trading.
The decline in efficiency was attributed to "poor management, inadequate maintenance and resulting equipment failures, and industrial action at container terminals".
Furthermore, the document stated, delays in modernising ports and digitising operations had compounded these problems.
READ 'Drought resulted in wine imports'
As a first step towards reversing the decline, Treasury proposed that the corporatisation of the National Ports Authority, provided for in the National Ports Act (2005), should be accelerated.
The authority, which regulates ports operators and undertakes infrastructure investment, currently operates as a division of Transnet, the document said. The corporatisation of the authority, it stated, should allow for better regulation of all port operators, including Transnet Port Terminals.
It would also, according to the Budget Review, "support greater reinvestment of operating profits back into ports, free from Transnet group considerations".