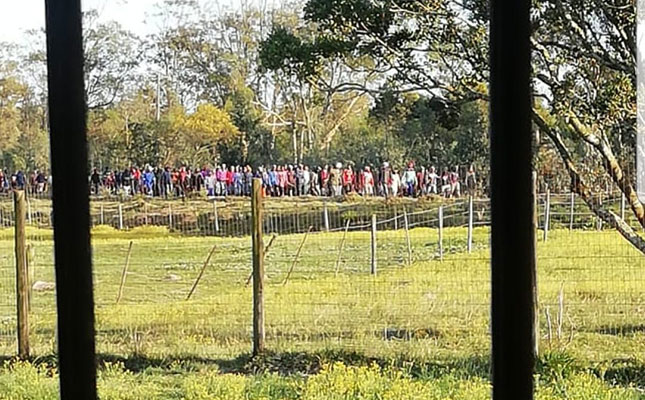 An incident at Fairview Racecourse in Port Elizabeth, in which a race horse has reportedly been slaughtered by protestors, is a "sad, sad situation".
This was according to senior inspector at the Animal Anti-Cruelty League (AACL) in Uitenhage, Beverley Rademeyer.
Other horses were also said to have been injured by demonstrators during a protest at the racecourse on Thursday, 17 September, allegedly over the non-payment of UIF benefits to former staff members.
READ Tackling crime along the South Africa-Lesotho border
According to witness reports, several horses had injuries, including broken legs after trying to flee from the mayhem.
"The AACL condemn this incident in the strongest terms. I arrived on the scene early and witnessed, apart from the one that was killed, a horse that was stabbed, and one that was severely beaten.
"At that time there were five severely traumatised horses in the stables, and three others were on the way [to the stables]. How anyone could do such a thing to an innocent animal is beyond comprehension," she said.
Rademeyer added that the AACL would support any legal action against the perpetrators, and called on witnesses to come forward in order for authorities to gather as much evidence as possible.
READ African Horse Sickness: the great vaccine debate
"We need as much evidence as we can get. This incident is a clear case of utmost cruelty to animals, and the perpetrators need to be prosecuted and convicted."
The protest reportedly followed a staff dispute with management at the Commission for Conciliation, Mediation and Arbitration (CCMA).
The South African Police Service confirmed that 28 horses were "let loose" from the holding stables by angry protesters. It is alleged that the grooms who were thought to have instigated the protest were former employees at the stables who had lost their jobs and were unhappy about not having received UIF payments.
*This is a developing story that will be updated as new information becomes available.