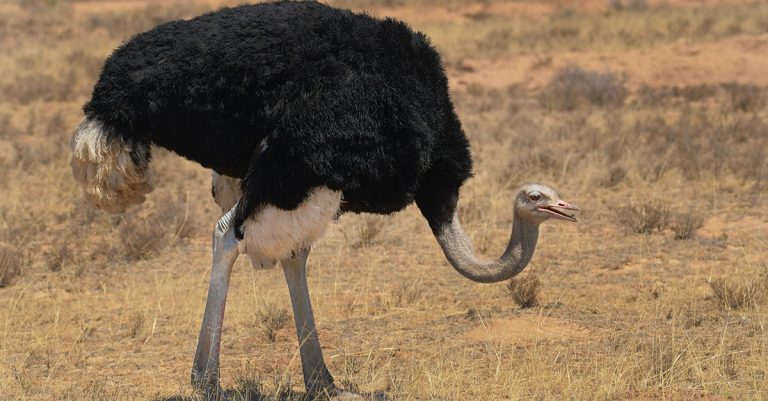 The ostrich industry is on high alert following the latest flare up of highly pathogenic avian influenza (H5N1) among wild birds in the Western Cape.
This was according to Dr Adriaan Olivier, the South African Ostrich Business Chamber's (SAOBC) industry veterinarian.
The Western Cape Department of Environmental Affairs announced on Thursday, 14 October that cases of the H5N1 virus had been detected among wild seabirds in the Bergrivier Local Municipality, as well as the Walker Bay area in the Overberg region.
Teams from the local authorities had been collecting the dead and sick birds under the watchful eyes of veterinarians, the department said in a statement.
The Western Cape MEC for local government, environmental affairs and development planning, Anton Bredell, said in the statement that there was particular concern about the high death rate among endangered cormorants.
On Wednesday, 13 October alone, an estimated 1 500 dead cormorants were collected in the region.
Olivier said since the virus was first detected in March, only a few incidents had been reported on ostrich farms.
"Our producers are vigilant with regard to their management and hygiene practices. By maintaining high biosecurity standards, we have been able to limit the spread of [the disease] to a minimum.
"However, the virus is spread around by wild birds, and can easily be brought inland to poultry and ostrich farms. Therefore, we are working with state veterinarians in all the provinces [where ostriches are produced]."
Western Cape state veterinarian, Dr Vivienne Malan, also confirmed that the latest incidences were restricted to wild birds, specifically cormorants.
"The last reported incident of avian influenza among chickens in the province was two weeks ago."
Bredell urged the public to avoid the affected areas.
"People must not attempt to assist or transport any sick birds, or even take them to rehabilitation centres and veterinarians, as this could spread the disease. It is critical to keep a controlled environment."
Currently, the Bergrivier Local Municipality remained the hotspot for infections, with reports of dead birds being received from as far afield as Velddrif and Arniston, the statement said.
Neighbouring municipalities had been alerted and urged to be cautious and remain vigilant about the potential spreading of the disease.
Additional hotspots included Dyer Island and Robben Island, which were receiving attention, the statement said.
The Western Cape Disaster Management Centre was currently undertaking an assessment to determine whether the outbreak constituted a disaster or not.
Members of the public can report unusual mortalities in birds to their local municipality, conservation authority or state veterinarian. Contact the Western Cape state veterinarian, Dr Vivienne Malan, on 021 808 5253.