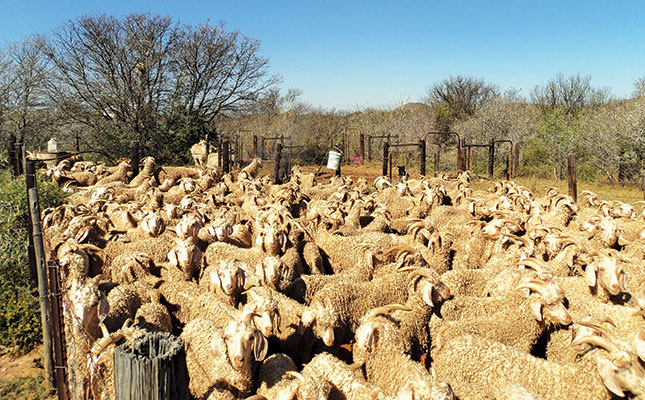 This year, World Veterinary Day falls on 29 April.
Dr Moritz van Vuuren, director for the South African Veterinary Council's food safety and security portfolio, says: "Even though the scale of the threat [bacterial resistance to antibiotics] has been put in the same category as climate change and overpopulation, little action has resulted from the growing awareness of the threat. There is therefore now a greater drive to translate efforts into action."
International congresses are being planned and held to identify best practices to reduce antimicrobial usage in animal production, without it having a negative impact on food security or disease control.
Prof Dietmar Holm, deputy dean: Teaching and Learning in the Faculty of Veterinary Science at the University of Pretoria said that South African veterinarians were leading many of these discussions, especially when it came to the prophylactic treatment of parasites: "South Africa has been researching prophylactic treatment of livestock diseases for more than 20 years now. Famacha (FAffa MAlan CHArt), developed by Dr Faffa Malan, whereby only certain sheep or goats in a flock are selected for treatment against wireworm based on the degree of anaemia they are displaying [in] their mucous membranes, is one of the important developments coming from this research."
Technology Makes Prevention Easier
New technologies have changed the South African vet's role. "Where they used to play a curative role, they are now focusing more on the prevention of diseases," Holm said.
The new technologies have been valuable ­– veterinarians can consult using their phones and the internet.
Real-time sharing technology, which the Ruminant Veterinary Association of South Africa uses, has played a significant role in monitoring the health of herds and disease threats and outbreaks.
Holm describes its effect on farming, saying: "Where information was historic in the past, the real-time sharing means that farmers in a risk area can take quick action to prevent the risk from spreading to their farms."
Despite these advances, vets are still vital, but the shortage of vets in certain rural areas remains a problem. Holm, however, is confident the problem will be resolved as a new group of vets finish their compulsory community service, introduced in 2016.
He says that initially there had been "some hiccups", but the programme is showcasing opportunities in government. Holm believes some of the vets will take up these state opportunities, and predicts that this will increase "the capacity of government by about 130 to 160 people".