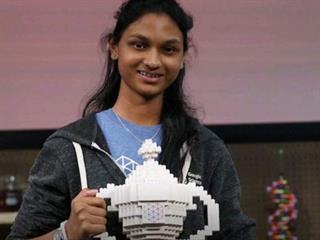 She beat thousands of participants from over a hundred countries with her citrus peel and avocado oil product that could alleviate the impact of drought on agricultural production.
By combining thinly-sliced, boiled citrus peels and avocado oil, and leaving the peels to dry in the sun for two weeks, Nirghin produced a super-absorbent product.
According to experiments conducted by Nirghin, her product increased the water holding capacity of the soil by more than 76%.
Nirghin's product was also cost-effective, and she estimated that it could be produced at a cost of only R850/t. Commercial chemical polymers currently sold for about R28 000/t. Her product was also biodegradable, unlike its commercial chemical counterparts.
Justin Chadwick, CEO of the Citrus Growers' Association, was excited about Nirghin's product, and said that producers were in dire need of innovations that would reduce reliance on water.
"It would be very interesting to see how Kiara's product works on a commercial scale, and [if] it's feasible in terms of cost and [the] availability of materials," he said.