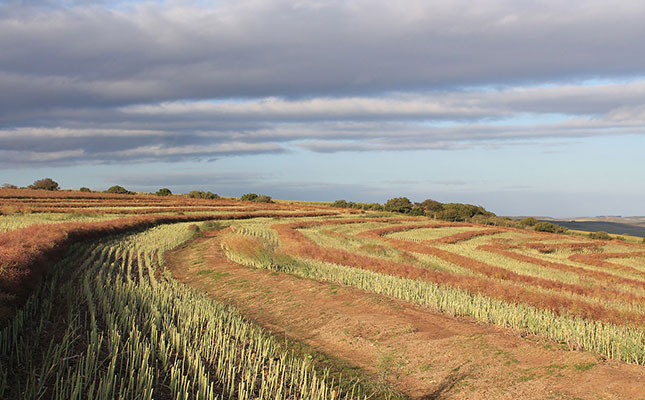 Finance Minister Tito Mboweni has been urged to ensure the correct strategies are in place to make the implementation of any announcements made during the 2020/2021 National Budget speech feasible.
According to Annette Steyn, DA MP and member of the Portfolio Committee on Agriculture, Rural Development and Land Reform, every year many projects and plans were announced with great fanfare, but no action followed.
READ Treasury cuts land reform budget
She cited the example of the R3,9 billion allocated to Land Bank in the Medium-Term Budget Policy Statement to support black farmers.
"These announcements sound encouraging. However, we know there's no programme in place, and that the department has no strategy to implement them," said Steyn.
She added the minister allocated R1,8 billion last year for the implementation of 262 priority land reform projects over three years, but government had still not provided a list of where these projects would be executed.
"We have also been informed that the projects will not be implemented within the next year as [it has taken] too long to draw up business plans and planting time is over."
Steyn also emphasised that no funds had been budgeted to address challenges such as the drought and the recent foot-and-mouth disease outbreak.
Other industry role players said that they hoped Mboweni would make a commitment to address pressing issues faced by the sector, such as climate change, land reform and electricity challenges.
Dr Vuyo Mahlati, president of the African Farmers' Association of South Africa, said government needed to show commitment to drought management: "After such a tough year, it is expected that the minister should focus his attention on making sure that the various departments that are dealing with drought and disasters are given more [financial clout]."
She said it was important that financial support for farmers, particularly black farmers, actually reached them through the appropriate intermediaries.
READ Land panel report 'takes discussion forward'
For Katlego Ramantsima and Nkanyiso Gumede, researchers at the Institute for Poverty, Land and Agrarian Studies, the main interest of this year's speech would be to see whether the budget for land reform and agriculture would continue to decrease. They pointed out that in past financial years, insufficient budget allocations had been highlighted as one of the factors behind the slow pace of land reform.
"However, important reports, [released by panels] such as the High Level Panel and Presidential Advisory Panel on Land Reform, had implored government to make more resources available to help salvage land reform. The emphasis was on increasing the budget for land acquisition and post-settlement support. It will be interesting to see if this call will be heeded," they said.