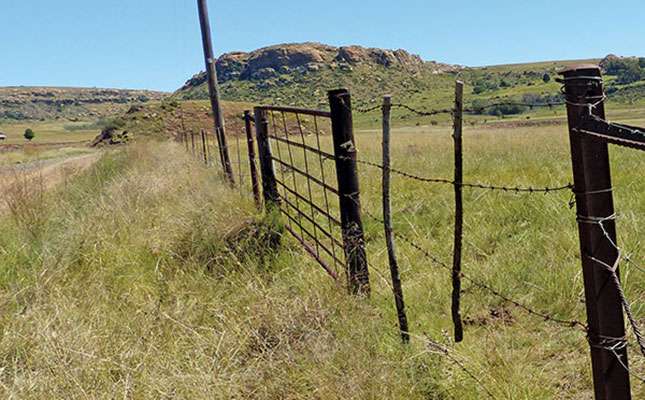 According to the charge sheet, charges brought against Reyneke before the Wesselsbron Magistrate's Court were currently "not exhaustive", as investigations were still under way.
It stated that various acts had been contravened, including the health, housing, and environmental and waste acts, as well as the Constitution. Reyneke was also charged with contravening numerous sections of the Prevention and Combatting of Trafficking in Persons Act, the Criminal Procedures Act and the Criminal Law Amendment Act.
Reyneke has been charged with eight counts, pending investigations, including:
fraud, involving 253 victims;
unlawful possession of documents of a victim of trafficking;
trafficking in persons, involving 253 victims;
debt bondage;
benefiting from the services of a victim of trafficking;
enabling another to use the services of a victim of trafficking;
failure to report a child victim of trafficking;
and contravening the Organised Crime Act.
Hawks Free State spokesperson, Captain Sfiso Nyakane, said that Reyneke had been arrested on 7 September after a raid on the farm, Driehoek, where Reyneke was allegedly housing seasonal contract workers from North West.
On their first visit to Driehoek on 28 August, Department of Labour (DOL) inspectors had found people living in plastic-covered shelters. Workers interviewed by the officials had made allegations of non-payment and payment far below minimum wage.
More than 20 minors had been removed to a place of safety. This figure had, however, increased after more minors were found on other farms. The final figure was not yet available.
Nomfundo Douw-Jack, chief director of provincial operations for the DOL in the Free State, said that the DOL was investigating individual cases, and would later bring them before the Labour Court. The South African Police Service and the Hawks were conducting inter-provincial investigations into the matter.
Free State Agriculture (FSA) CEO, Henk Vermeulen, said it was not clear whether any of their members had made use of the services offered by the accused.
However, he added that nobody who had made use of the accused's services could escape liability.
"The law is very clear. The sectoral determination for farmworkers spells it out very clearly: if you make use of any labour broker, you are responsible," he said.
It was the farmer's responsibility to ensure, amongst other things, that the broker paid the minimum wage, and that minors were not employed.
"If these people come onto your land, you're supposed to make sure they have IDs and that none of them are children. So you have a major responsibility," he said.
He said that FSA had also scheduled a meeting with members in the area to gain a clearer picture, as well as to create awareness of farmers' responsibilities towards employees.