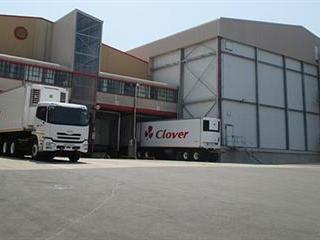 "We buy 25% of SA's milk, so there's no reason why we can't have 25% of the maas market," said company financial director Jacques Botha.
Previously, Clover produced and packaged maas for Danone, which is currently the market leader with about 50% of the maas market. Clover's restraint of trade in maas fell away on 1 January 2013, when it went into the market with a new recipe under the Clover Amasi brand.
"Maas is an area we want to focus on. The national maas market is growing at about 6%/year, while dairy is growing 2,3%/year on average," said Clover non-executive chairperson Werner Büchner.
Nationally, Clover had processed 1 million litres maas; 13,8 million litres fresh milk; 12,6 million litres UHT milk; and 1,5 million litre UP milk in the past four months, according to Clover's Jimmy Botes.