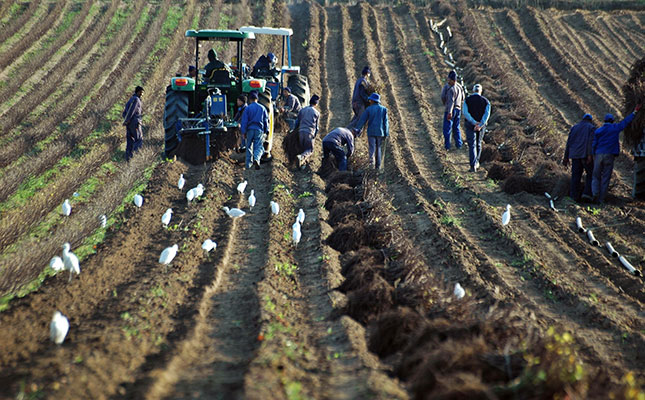 Smallholder farmers have expressed disappointment with the application process for receiving financial relief from the Department of Agriculture, Land Reform and Rural Development (department of agriculture) during the lockdown period which was implemented to contain the spread of the coronavirus disease (COVID-19) pandemic.
READ Mixed medium-term outlook for SA's red meat industry
This was according to the president of the Southern African Agri Initiative (SAAI), Dr Theo de Jager.
The application process for the R1,2 billion COVID-19 disaster fund, which was set up to assist small-scale farmers and beneficiaries of the department of agriculture's Proactive Land Acquisition Strategy (PLAS) programme affected by the pandemic and lockdown restrictions, opened on 8 April and was set to close by 22 April.
The agriculture department said that the main objective of the fund was to support farmers who were currently in production and preparing to plant winter crops, to enable them to complete the current production cycle in an effort to ensure adequate food production and supplies for the country.

However, De Jager said, when applications opened, a number of SAAI members requested assistance with their applications, as they were sceptical about government's ability to help them in the short time period allocated to the applications process.
Farmers also expressed their frustrations with some of the criteria set by the department, including the applicants had to produce a valid confirmation of land tenure or ownership.
READ R2,2 billion in food aid needed to combat hunger in Zimbabwe
"Some of the farmers in the PLAS programme, which was initiated in 2013, said the government has not been able to fulfil its promises; some don't have lease agreement or copies of the signed agreements, and some agreements have not been signed by the competent authority from the department.
"Some farmers said they don't have access to printers and the local government office in Limpopo is closed," he said.
De Jager added that farmers in the Ga-Sekororo district between Hoedpsruit and Tzaneen, said they were given forms by extensions officers, who had to distribute them throughout the district, and they did not know where to return the forms.
READ Supply chains functioning, but farmers face lower prices
"The farmers have been fined in roadblocks trying to go and personally hand in their applications, which [are not deemed] essential."
De Jager explained that SAAI had developed a digital application form, which was presented to Mcebisi Skwatsha, deputy minister of the department, and Director-General Mike Mlengana, but no decision had been taken on its use.
Tshianeo Mathidi, director of the African Farmers' Association of South Africa, said the association was working closely with the department to assist farmers, and farmers who were part of the PLAS programme and had been given farms by government, were not required to submit application forms. The department would deal with them directly through district officers.
However, a minimum five-year lease agreement was required. Molefe Mokoena, CEO of the National African Farmers' Union, said that this requirement was "unreasonable", and called on the department to clarify this, saying "some of our farmers have agreements that are less than five years and deserve an equal opportunity".
Mooketsa Ramasodi, deputy director-general for agricultural production, health and food safety at the department of agriculture, said the department had received 176 applications by 13 April, and was unable to provide further information on how the processing of applications was progressing at the time of publication.
Download COVID -19 DISASTER AGRIC SUPPORT FUND APPLICATION FORM.