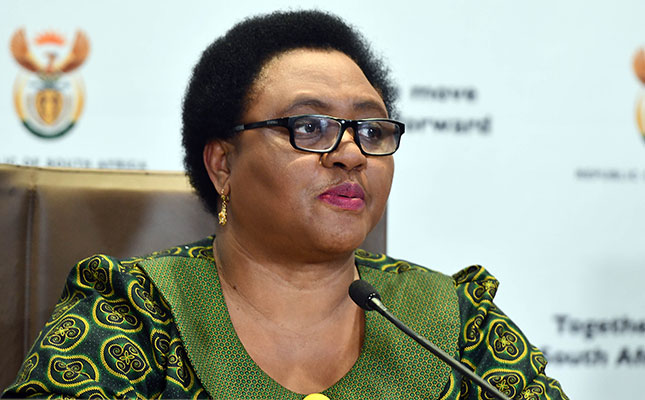 Smallholder and communal farmers with an annual turnover of between R20 000 and R1 million will be able to apply for financial support grants from the Department of Agriculture, Land Reform and Rural Development (agriculture department) from Wednesday, 8 April.
Grant funding to the value of R1,2 billion have been ringfenced to assist these farmers, who must also have been actively farming for a minimum of 12 months, and who are currently in the production cycle.
READ Task team to manage coronavirus crisis for farming
The aim of the funding was to mitigate the impact of the coronavirus disease (Covid-19) pandemic on smallholder farmers and on food supply in South Africa.
According to results of the 2017 census of agriculture in South Africa, published by Statistics South Africa in March this year, micro-farming enterprises with a turnover of less than R1 million per year accounted for almost 47% of all farms (about 18 700 units out of a total of about 40 000 farming units) in South Africa.
During a media conference to announce the qualifying criteria for farmers to access these funds, agriculture minister Thoko Didiza, said that of the R1,2 billion, R400 million had been allocated to farmers who were registered beneficiaries of the Proactive Land Acquisition Strategy (PLAS) programme.
The balance of R800 million would mainly target farmers producing poultry, livestock, and vegetables, as well as those farmers producing fruit that would be harvested within the next few months.
READ A letter to young farmers in South Africa
Didiza also said that targeted beneficiaries were mainly women, the youth and people with disabilities.
The minister did not say whether or not there would be a limit placed on the amount that any single farmer or farming unit would be eligible to receive.
However, the agriculture department indicated that applications would be assessed on a case-by-case basis, and the adjudication process would determine the level of support each farmer would be receiving.
Didiza made it clear that this special grant funding would not be used to finance mechanisation, infrastructure and overhead costs.
READ Producing livestock feed without mechanisation
"This is not comprehensive support, but an intervention package amid COVID-19. Farmers who are preparing for the 2020 summer production season will not be supported," she said.
The money could also not be used for the repayment of debt, Didiza added.
According to a statement issued by the agriculture department, applications for the funding would be open from 8 April to 22 April.
Application forms, which would be made available on the department's website, dalrrd.gov.za, [this website was still under construction at the time of publishing], can be emailed to: [email protected].
*Farmer's Weekly will update this article as more information about the application process for grant funding becomes available. – Ed