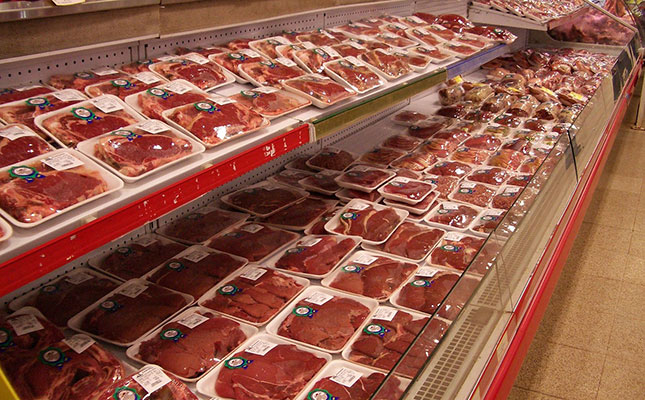 Due to panic-buying by consumers prior to the national lockdown aimed at containing the coronavirus (COVID-19) pandemic, South Africa's red meat industry saw some short-term gains.
This was according to Gerhard Schutte, CEO of the Red Meat Producers' Organisation (RPO), who said that there had since been a slight decrease in demand for red meat.
READ Overseas production hopes to address Chinese pork shortage
According to Schutte, this could be attributed to the lockdown regulations, as well as the reduced purchasing power of consumers.
"There are predictions that the economy will contract by [about] 6% due to the pandemic and the recent downgrade [of South Africa's sovereign credit rating] to [full] 'junk' status."
He said these factors would have an impact on consumer buying patterns, with a stronger emphasis on getting value for money.
However, Schutte said the rapid weakening of the rand against other major international currencies would promote exports, which would be good for the industry.
READ 'Shipboard livestock exports aim to advance new farmers'
Despite this, exports were being hampered by the fact that the country's ports were not operating at maximum capacity, due to certain restriction as a result of the pandemic, which affected the transportation of certain commodities.
Schutte said livestock auctions around the country were still going ahead, but under strict conditions.
"However, there are still places where the police, army and traffic police are stopping the auctions. This is currently being addressed and has improved."
Wandile Sihlobo, chief economist at Agbiz, said the red meat industry had been severely affected by the closure of restaurants as a result of the lockdown.
But, he said, over the medium-term, these sales might be diverted to supermarkets.
He added that the lockdown came at a time when the local red meat industry was still "under the cloud of the recent foot-and-mouth disease outbreak", which made prices favourable for consumers at the moment.
"The demand for higher-value products across the agricultural chain will, [however,] decrease, [as it is expected that] unemployment will increase and buying power might be eroded," said Sihlobo.