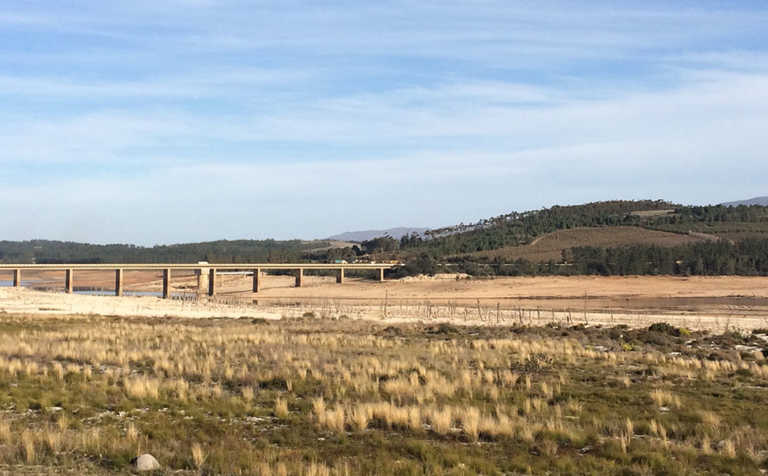 Agri industry stakeholders have expressed confusion about whether the proposed drought charge recently announced by the City of Cape Town, would be levied on farms within the municipal limits.
The City of Cape Town released a statement last week. which said that the ongoing drought and residents' restricted water usage, had resulted in the municipality not receiving the needed income to maintain water augmentation schemes and carry out adequate service delivery.
It was therefore proposed that a drought charge be levied on private residences and businesses. The charge would be based not on water consumption but on a property's value.
Based on information received from the Western Cape Department of Agriculture at the time, Farmer's Weekly earlier reported that farms would not be affected, as borehole water and not municipal water was used for production purposes.
The City of Cape Town had since indicated that farms would indeed also be included in the charge.
Speaking to Farmer's Weekly, councillor Johan van der Merwe, the City of Cape Town's mayoral committee member for finance, said all properties within Cape Town municipality's boundaries on which rates were levied, would be affected by the drought charge if it was approved.
"[The] owner of a farm will be charged according to the valuation of the agricultural land and, if applicable, the commercial activities taking place on the property. Farms are valued purely on their agricultural value derived from comparable sales of the different farming types within the area," Van der Merwe said.
The Municipal Property Rates Act makes provision for the following to be excluded from the valuation: "annual crops to be harvested, immovable equipment, machinery and underground improvements.
These agricultural sections of the farm which are devoted to the practice of producing and managing food (produce, grains or livestock; or forestry products) where the farming activity is intensive (for example, not merely a hobby) and was contributing to the local economy, were rated in accordance with the ratios set out in the Regulations (on rate ratios) to the Municipal Property Rates Act, Act 6 of 2004", Van der Merwe said.
Julius Kleynhans portfolio manager for water and environment at The Organisation Undoing Tax Abuse (OUTA) earlier told Farmer's Weekly that the correct approach for the City of Cape Town would have been to request emergency funds from Treasury.
Kleynhans said OUTA believed that Cape Town's proposed charge was illegal as it was based on a council decision and on a council decision and had not been published in the provincial gazette for comment.
Outa also questioned the fact that the levy would be based on a private or business property's value and not on its water consumption.
The deadline for public comment has been extended to 15 January.
The City of Cape Town issued this sample municipal bill to illustrate how the charge would be levied.
| | | | | | |
| --- | --- | --- | --- | --- | --- |
| Portion of the Farm | Valuation | Rates Calculation | Rates Payable for 30 day month | Drought Charge | Total after drought charge |
| Agricultural | R40 000 000 | ((40 000 000 * 0,001343)/365) * 30 | R4 415,32 | R441,53 | R4 856,85 |
| Commercial | R1 200 000 | ((1 200 000 * 0,013434)/365) * 30 | R1 325,00 | R132,50 | R1 457,50 |
| Total | R41 200 000 | | R5 740,32 | R574,03 | R6 314,35 |