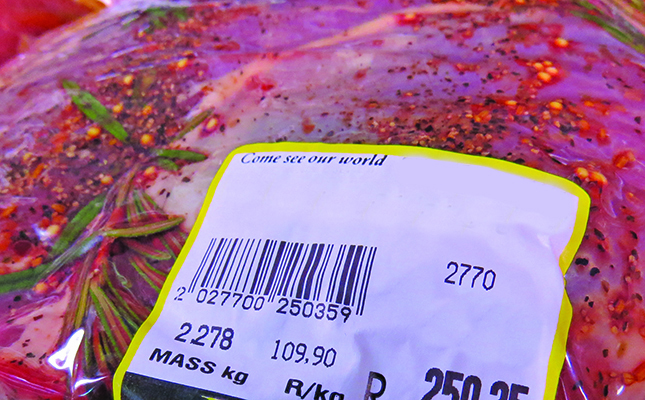 The decision by the Department of Agriculture, Land Reform and Rural Development and members of the livestock industry, to place a temporary ban on all livestock auctions in Limpopo, Mpumalanga, Gauteng and North West, will have a negative impact on consumers' pockets this festive season, according to TAU SA.
Dr Pieter Vervoort: ban is over four provinces, but the auctions are not the problem. The policing of auctions is the problem. @FarmersWeeklySA

— Janine Ryan (@trulyjanine) November 15, 2019
The decision was announced after a case of foot-and-mouth disease (FMD) was confirmed in a herd of cattle on a farm in the Molemole district of Limpopo.
This is the second outbreak this year of the highly contagious viral disease in South Africa, which affects cloven-footed animals, such as cows, pigs and sheep.
"This is a tough blow for the livestock and game farmers in the country, who have already been brought to their knees by the disastrous drought," said Henk van de Graaf, regional chairperson of TAU SA North.
Graaf said the ban on auctions held serious consequences for consumers, especially with the festive season around the corner. He cautioned consumers to prepare themselves for drastic increases in the price of meat and meat products.
"Meat will also become very scarce," said Graaf.
Meanwhile, various neighbouring countries had also suspended animal imports from South Africa, due to the FMD outbreak.
Zimbabwe reactivated its ban last week, while eSwatini and Mozambique followed.
Dawie Maree @FNBSA FNB says that the ban on live auctions will cost around R180 million per week in turnover. #biosecurity https://t.co/o9C53yvhYg

— Farmer's Weekly SA (@FarmersWeeklySA) November 15, 2019
According to Bongani Masuku, principal secretary of eSwatini's Ministry of Agriculture, the country's government wanted to protect its citizens from the disease, and he said the ban would only be lifted once the situation had improved.
A Mozambican government official also recently announced that the country would ban all meat imports and by-products from cattle, goats, sheep and pigs from South Africa.
The Mozambican Ministry of Agriculture and Food Security said it had strengthened enforcement measures, particularly in border areas.