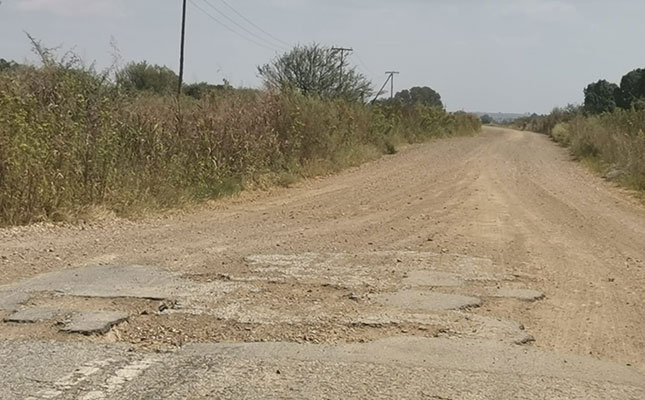 The severely damaged road system in the Free State is making it difficult for farmers in that province to deliver their crops to market, eroding agricultural profit margins in the process.
This was according to Dr Kobus Laubscher, agricultural economist and fellow of the World Academy of Productivity Science.
Responding to a media statement by Free State Agriculture (FSA) on the poor roads in the province, he said primary producers were price-takers who had to carry the added cost of the transport challenges. It was secondary and tertiary roads, in particular that were affected, he said.
FSA expressed serious concern after the recent announcement by the Office of the Auditor-General that the Free State Department of Police, Roads and Transport had "squandered" almost R1,14 billion, of which R96 million was unauthorised expenditure.
Francois Wilken, president of the FSA, said that basic services, including the maintenance and development of the road network, have ground to a halt in the Free State.
"It is not because of limited resources, but [rather] the administrative leadership's inability to hold those accountable who steal, mismanage and waste public funds," he said.
"They are responsible for the threat this holds to food security and job losses in the province."
Laubscher explained that transport contractors were simply "refusing to transport agricultural products, especially livestock and grain, anymore because of the impassable roads, while the few that still do [have] pushed up their tariffs considerably to provide for [breakdowns]. Producers who make use of their own vehicles [also] have to budget much more than usual for transportation".
The fact that it was becoming increasingly difficult to transport grain from farm to silo was corroding the industry's competitive edge and could, in the long run, negatively affect the national grain supply.
As an exporter of maize, this could possibly have a damaging effect on South Africa's access to global markets should the commodity not reach the markets quickly and efficiently, he said.
Increased transport costs for grain off-takers and processors coupled with exorbitant fuel prices would spill over to consumers in the form of increased food prices, Laubscher added.