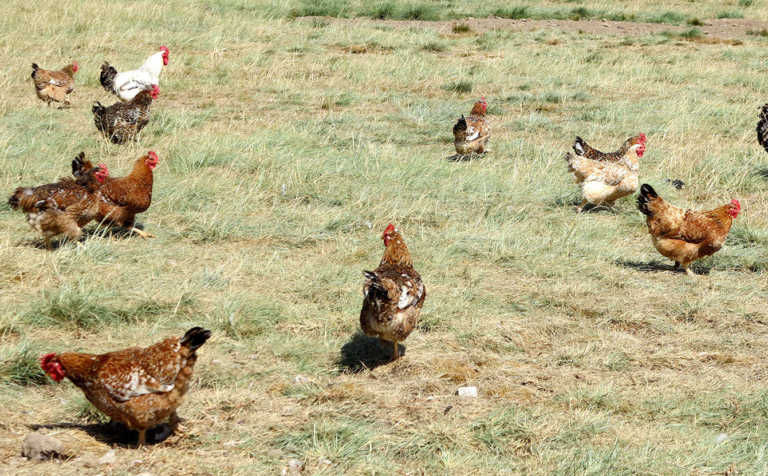 The Department of Agriculture, Forestry and Fisheries (DAFF) confirmed on Monday that, since late June 2017, 16 cases of this disease had now been identified across the country from Mpumalanga to the Western Cape.
DAFF spokesperson, Bomikazi Molapo, said that the 16 HPAI cases included eight cases in commercial poultry flocks, three in wild bird populations, two in commercial ostrich enterprises, two in backyard poultry flocks, and one in a hobby aviary.
HPAI was discovered in two ostrich businesses on 9 August on farms in the Western Cape's Hessequa Local Municipality, and were the first cases reported in ostriches this year. Molapo said that in all the HPAI cases, quarantine and control measures had been implemented.
"The department has received requests to vaccinate [poultry against HPAI] and these requests are under consideration. As can be appreciated, all possible pros and cons have to be carefully assessed in order for a decision to be reached. At the moment, vaccination against Highly Pathogenic Avian Influenza is prohibited for the long-term benefit of the poultry industry at large," said Molapo.
DAFF had reportedly applied for additional funding to deal with controlling the HPAI discoveries in SA, and for compensating affected poultry owners where applicable.
Molapo reminded that auction houses, buyers and sellers of poultry were still required to register with the Poultry Disease Management Agency to ensure traceability of poultry being moved around the country.
"The continued cooperation of the public and the poultry industry in timeous reporting of sick and dying birds to government veterinary services is vital for the speedy response and necessary investigations in order to effectively manage the disease threat," she said.
DAFF said that it would pay for the testing of poultry and other birds that were suspected of HPAI infection, provided that these specimens were submitted to state veterinary officials. These officials would, in turn, submit the specimens to the Agricultural Research Council's Onderstepoort Veterinary Research Institute for testing.
According to a HPAI factsheet published by DAFF, in its mild form, physical symptoms of the disease included ruffled feathers, reduced egg production, and mild effects on the respiratory system.
DAFF said that the severe form of HPAI infection resulted in physical symptoms such as respiratory problems, the invasion of multiple organs and tissues to cause massive internal haemorrhaging, lethargy and extreme depression, a sudden drop in egg production, eggs that were soft-shelled or shell-less, swollen and congested wattles and combs, swelling of the skin under the eyes, coughing, sneezing, diarrhoea, and haemorrhages on the hocks.
"A few deaths may occur over several days, followed by rapid spread and a mortality rate that can then approach 100% within 48 hours," the DAFF factsheet said.
Download the Avian Influenza Fact sheet