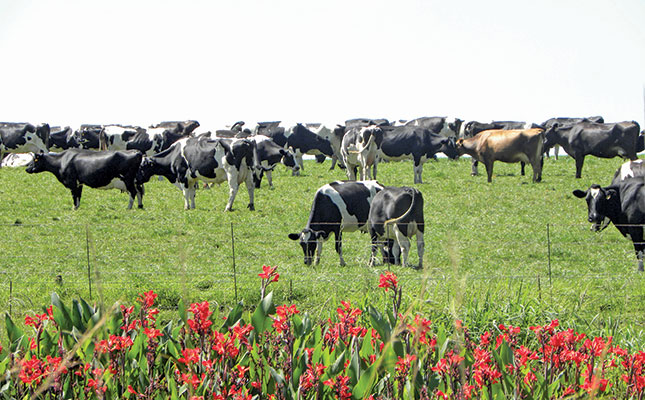 The labour action also threatened milk supply to consumers in the province and elsewhere.
According to a statement by the KZN Agricultural Union (Kwanalu), dairy farmers in the area were told at short notice that transportation for their milk would be unavailable for at least 48 hours.
They responded by immediately banding together and finding an emergency solution.
Reportedly led by Craig Macfarlane and Darran Stone of Macston Dairy, the farmers established a temporary milk storage depot at Lochbuighe Farm in the Ixopo area.
"Local unemployed drivers arrived at the makeshift depot where they were vetted and given a course on how to run the pumps on the [milk collection] trucks.
Together with farmers and their employees, they took over the driving and management of the milk pumps," Kwanalu's statement said.
The depot reportedly became the central facilitation point for the transportation of around 800 000ℓ of milk a day, for four days, across southern KZN.
"Without transportation, farmers would have been forced to dump their milk. This would not just have resulted in a financial loss to the farmers but would have been an ecological disaster as milk is a known environmental pollutant.
On such a scale, it would have been extremely difficult to get rid of," Stone said.
DFSA's CEO, Jacques Botha, said that his company and its major milk buyer, Clover, had also stood to experience significant financial loss as a result of an interrupted milk supply in KZN.
He credited the "insignificant" losses of raw milk over the four days of the labour dispute to the "major role" played by the relevant dairy farmers.
Kwanalu's CEO, Sandy La Marque, said that the farmers who had participated in this initiative should feel exceptionally proud of themselves "not just in taking action to protect the dairy industry in their area but also for uplifting the community and providing employment, albeit temporarily, to those so willing and able to assist".