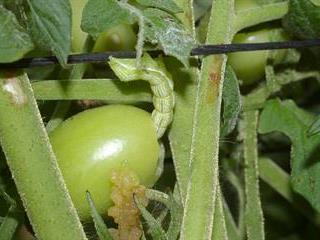 The awareness programme will take place in the form of Farmers' Day events.
The first will be held from 17 October at Baltimore, followed by Hoedspruit on 18 October and Komatipoort on 19 October in Mpumalanga and Limpopo.
Tanja Joffe, product biologist: insecticides at Syngenta, said the group consists of DuPont, Syngenta and Bayer.
"The purpose of the working group is to raise awareness on resistance and provide guidelines on the responsible use of diamides to maintain their usefulness by delaying development of resistance to the group," she said.
The focus will mainly be on vegetable farmers, especially tomato and potato growers, said Desiree van Heerden, technical field expert, Syngenta and chairperson of the group. It addresses resistance issues and forms part of an international Insecticide Resistance Action Committee (IRAC).
The committee is a specialist technical group of the industry association, CropLife. The group is developing a resistance management strategy. This follows concerns and comments from farmers regarding the pest resistance issues regarding the misuse of the chemical group, which may lead to problems with insect control.
"Diamide resistance is a problem internationally, but there are no proven cases in South Africa. Resistance could be a problem in the country as a shift has been seen in the efficiency of the chemical.
The shift could be due to misapplication of the chemicals, therefore, educating farmers and the industry is critical," said Jan van Vuuren, Agriservices at Bayer.
The group falls under IRAC and was formed in 2008. Diamides are registered in South Africa under the following trade names – Altacor, Ampligo, Belt, Coragen, Prevaton and Voliam Targo. The road trips will later extend to the Western Cape, North West and KwaZulu-Natal.
Watch the video on insecticide resistance management