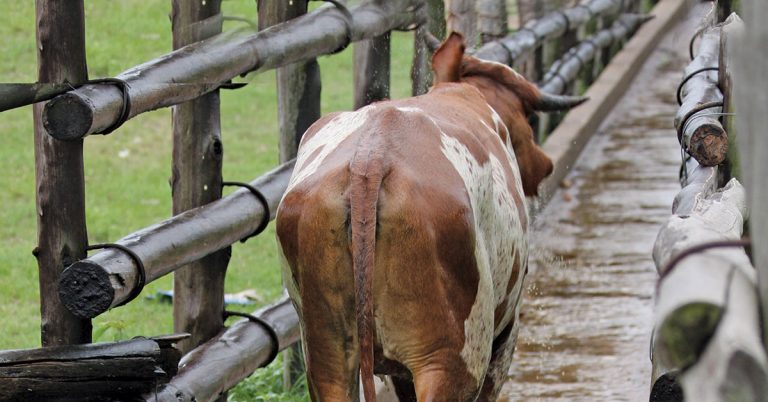 The Red Meat Producers' Organisation (RPO) has welcomed the reduction in the size of the disease management area (DMA) for foot-and-mouth disease (FMD) in KwaZulu-Natal.
The Minister of Agriculture, Land Reform and Rural Development, Thoko Didiza, announced the revised area in a statement released on Tuesday, 7 September.
This followed the conclusion of the second round of serological surveillance, which established that the disease was still confined to two clusters of dip tanks in the Mtubatuba and Nongoma areas.
Angus Williamson, chairperson of the RPO in KwaZulu-Natal, said the announcement gave producers an opportunity to rectify any cash flow problems they may have experienced over the past four months since the restrictions were put in place.
"Many producers have not been able to sell animals, which has led to issues with regard to paying bills and other expenses. Now bull, production and weaner sales can resume, and this will be very helpful."
Williamson added that cattle farmers in the area were indebted to the KwaZulu-Natal Agricultural Union and the various authorities that helped them contain the situation. "The RPO also thanks producers for their patience and co-operation during these trying times."
Didiza said, however, that there were still strict controls in place for portions of the uPhongolo Local Municipality east of the R66, as well as south and west of the N2.
Furthermore, strict controls were also in place for the entire Nongoma Local Municipality, Mtubatuba Local Municipality, the Mfolozi Local Municipality, and the Hluhluwe uMfolozi Park.
Parts of the uMhlathuze Local Municipality north of the R34, and portions of the Big Five Hlabisa Local Municipality west of the N2 were also still under quarantine.
In total, FMD was detected and confirmed in 29 locations, comprising two clusters of dip tanks on communal grazing land, as well as on two commercial farming properties.
The restrictions on the movement of livestock were now being lifted in the local municipalities of Umhlabuyalingana, Jozini, eDumbe, Abaqulusi, Ulundi, Nkandla, Mthonjaneni and uMlalazi.
"I wish to applaud the farmers and communities who have adhered to the movement restrictions imposed upon them, which now made it possible to reduce the area under restrictions" said Didiza.
There were still signs of the FMD virus circulating within the two clusters mentioned, and the protocol and permit system for the movement of cloven-hoofed animals remained in place in the revised DMA.
The movement protocol and other information can be obtained from KwaZulu-Natal's Veterinary at Services by emailing:

[email protected]

.