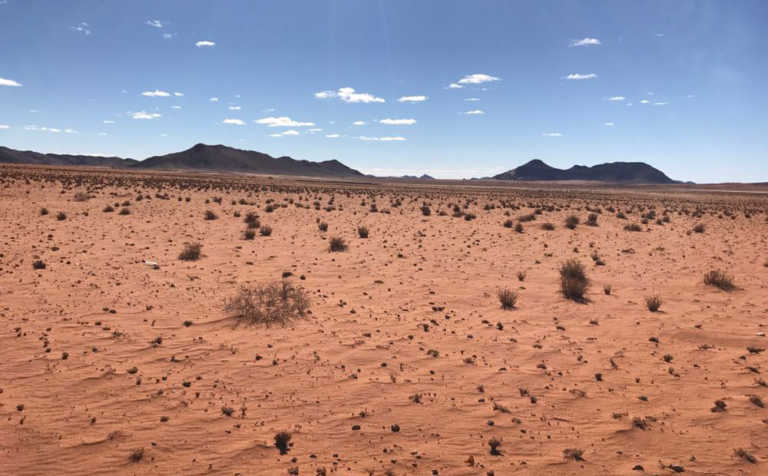 Van Wyk said the total herd reduction was difficult to quantify, but that the number of farmers who had lost their entire herds was dramatically escalating.
"I know of many producers who were left with no choice but to send all the sheep they [managed] to keep alive to feedlots," he said.
Van Wyk said that farming conditions between Carnavon and Vosburg were dire, as a result of insufficient rain and high temperatures over the past four years.
Conditions in the Brandvlei, Loeriesfontein, Pofadder and Granaatkolk regions were equally dismal.
"The farmers are desperate and the future is bleak. Many of them are on the brink of reaching breaking point. My heart bleeds for them and their families," Van Wyk said.
He said the situation was worsened by the fact that there was ample animal feed available in the northern parts of the country, but as Agri Northern Cape's budget for transportation was depleted, the feed could not be transported to those in need.
Van Wyk added that the Northern Cape provincial government had promised to assist in transporting the feed.
Norman Shushu, MEC for the department of agriculture and land reform in the Northern Cape, confirmed that the department was looking into the possibility of raising additional funds for the purpose of transporting the available feed.
He said he had also petitioned national government and had spoken to Senzeni Zokwana, the minister of the department of agriculture, about the matter.
He added that the provincial government had provided money for the transportation of a considerable number of truckloads thus far. The last truckload was to be delivered later this week.
"We understand the challenging conditions caused by the drought and remain committed to doing everything we can to alleviate the plight of the farmers," he said.