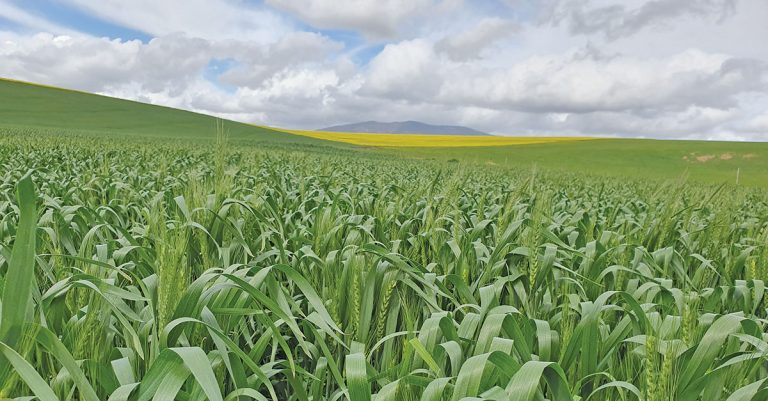 Production conditions for wheat are currently very good and should they continue, an excellent 2021/2022 South African wheat crop can be expected.
This was according to Luan van Der Walt, Grain SA economist.
Van der Walt told Farmer's Weekly that high and widespread rainfall was recorded in South Africa's main wheat production regions, which benefitted planting in the winter grain areas.
"While the first estimates of the National Crop Estimate Committee will only be released at the end of the month, conditions are promising.
"That makes it all the more important for the wheat value chain to stay abreast of the local and international market movements and trends, and to stay on top of price developments for the rest of season," Van der Walt added.
The latest international reports showed a downward trend in the Russian wheat crop due to sub-zero temperatures experienced across the production regions.
This meant a decline in the expected exports from Russia, which strengthened global prices somewhat. Ukraine, on the other hand, was expecting a record crop, which would also have an impact on world prices, and could result in increased price pressure.
According to the International Grains Council (IGC), it was estimated that Ukraine's total 2021/2022 wheat crop would amount to 27,2 million tons, up from 25,5 million tons in the previous season.
In January, the IGC estimated that Russia's total grain production would reach 125,6 million tons in 2020/2021, with wheat production in particular at 84,5 million tons, compared with the previous estimate of 83,5 million tons, and the 2019/2020 crop of 73,6 million tons.
However, in August, the IGC reported that "owing to elevated risks of winterkill in southern Russia, [the] wheat harvested area was predicted to dip by 1% year-on-year", world-grain.com said.
Winterkill occurred when the crown of dormant wheat was damaged by freezing conditions.
According to Van der Walt, the global end-supply of wheat, expressed as a percentage of international consumption, stood at 38% in July.
"This is a high supply-to-consumption ratio. Given the increased yields that would reach international markets during the next months, it could be expected that prices would remain under pressure," he explained.
Locally, South African producers realised a wheat crop of 2,1 million tons in 2020/2021, the largest since 2008/2009.