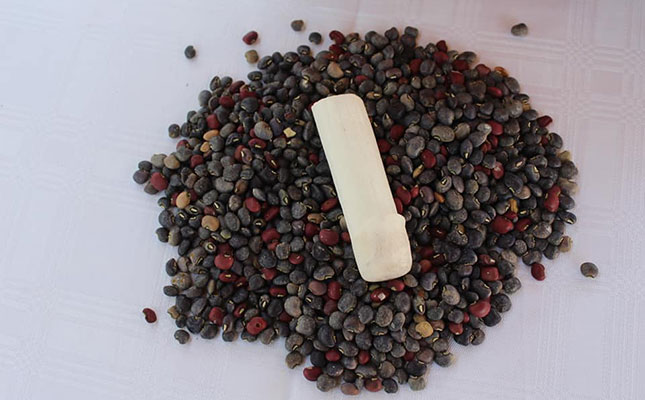 The Department of Agriculture, Land Reform and Rural Development (DARD) recently expanded its seed bank project to the North West.
This was the third seed bank project in the country, with other sites located in Gumbu, Limpopo and Sterkspruit, Eastern Cape.
The North West project, situated in the Bojanala district, would be managed by a group of 16 members in the Jericho community, named the Jericho Seed Bank, in conjunction with the provincial and national agricultural departments.
Julian Jafta, chief director at the DARD, said the aim of the project was to conserve indigenous crop seeds.
In this regard, the Jericho Seed Bank was tasked with the collection and conservation of locally adapted seeds. Jafta added that these seeds were vital in terms of food security and sustainable production.
"The seed gatherers are custodians and protectors of natural resources. It is therefore vital that these kinds of projects are included in Municipal Local Economic Development Plans," he said.
Technical support from government would provide members with training in terms of seed conservation technologies, increasing opportunities for diversity in crop production, improved crop improvement practices, as well as seed production and marketing opportunities.
Jafta called on the  seed bank members to involve the broader community in seed gathering, as well as in the conservation of this resource.
Jericho Seed Bank was being operated in partnership with Biodiversity International, an international global research organisation that focused on biodiversity and sustaining the planet.
According to the organisation, seed banks were valuable repositories of local genetic diversity that was often adapted to prevailing climate conditions, as well as environmental challenges such as crop pests.
Seed banks also contributed to community-based strategies for adaptation to climate change.