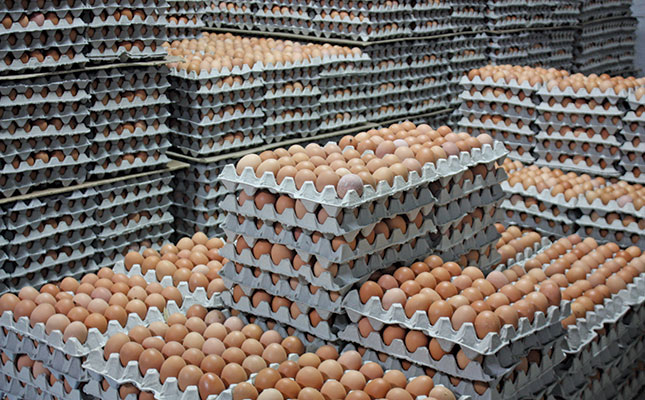 The price of eggs is likely to increase between 15% and 20% in the next few months, on the back of the widespread avian influenza outbreaks during the course of 2017, he said.
"The increase in the egg price is subject to supply and demand dynamics, with the Influenza outbreak having a major effect on the recent spike. The impact on prices has been more pronounced in the Western Cape, due to the culling of layer hens and the subsequent supply shortages in the region," Makube said.
In addition, the cost of distributing eggs was also likely to increase following the recent fuel hike.
READ 10 ways to make sure your poultry stay healthy
"The downstream impact is that retailers will be selling eggs at higher prices this festive season, therefore consumers will pay more for a tray of eggs," Makube explained.
This upward trend is likely to continue in the short to medium term as supply shortages are likely to last up to a year, he added.
READ Free-range eggs add value for commercial producer
However, Makube said that the upside was that the price increase would help producers to recoup losses as they were still paying off debt incurred during the recent drought.
He added that it would also place them in a better position to rebuild poultry numbers and increase production.
Reduced feed costs, due to the lower maize price, will also continue to contribute to the profitability of the sector. The maize price was expected to remain low, supported by a favourable weather outlook for the coming season.