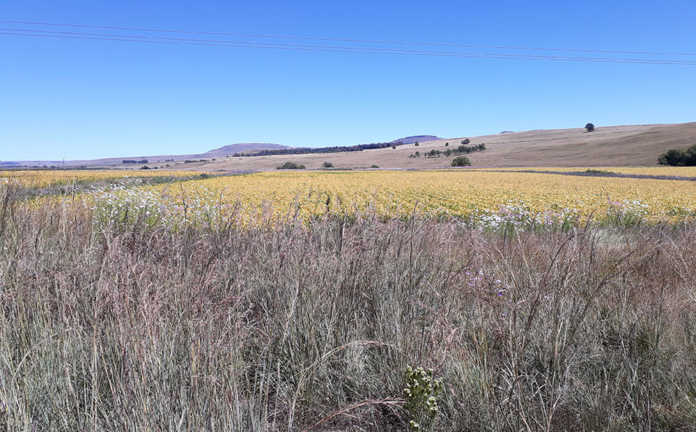 Confidence within South Africa's agribusiness sector for the first quarter of 2018 (Q1 2018) was at its highest since the third quarter of 2016.
However, this could change with the National Assembly's recent adoption of the motion for land expropriation without compensation (EWC).
This was according to Wandile Sihlobo, head of agribusiness research at Agbiz, who said that most respondents to the survey conducted for the Q1 2018 Agbiz/IDC Agribusiness Confidence Index (ACI) had submitted their responses before the adoption of the EWC motion.
READ Agriculture takes the lead in GDP growth
"So it remains to be seen if this development will have an impact on [current and future] agribusiness confidence," he said.
An Agbiz statement reported that for Q1 2018, the ACI had improved overall to 58 points from the 49 points recorded for Q4 2017.
The statement explained that an ACI reading of above 50 points indicated expansion in SA's agribusiness activities.
The survey for Q1 2018 of the ACI found that positive sentiment within South Africa's agribusiness sector had emerged largely due to political developments before the EWC motion, tail-end benefits of robust agricultural output in the 2016/2017 production season, and favourable weather conditions for the 2017/2018 summer crops farming areas.
Agbiz said that seven of the 10 ACI sub-indices had seen growth in positive sentiment from Q4 2017 results.
READ Is farming in SA worth the risk?
These were Turnover (+10 points to 77), Market Share (+6 points to 68), Employment (+17 points to 75), Capital Investment (+23 points to 67), Economic Conditions (+45 points to 68), General Agricultural Conditions (+9 points to 37), and Financing Costs (-14 points to 30).
Three of the sub-indices had experienced a growth in negative sentiment: Net Operating Income (-1 point to 68), Export Volumes (-7 points to 55), and Debtor Provision for Bad Debt (+1 point to 40).
Agbiz said that ACI's overall Q1 2018 results painted an encouraging picture of the SA agricultural sector during the quarter.
Sihlobo cautioned, however, that the debate on "the contentious issue of land reform, particularly expropriation without compensation, remains a key risk that could potentially undermine [current and future] investment in the sector".