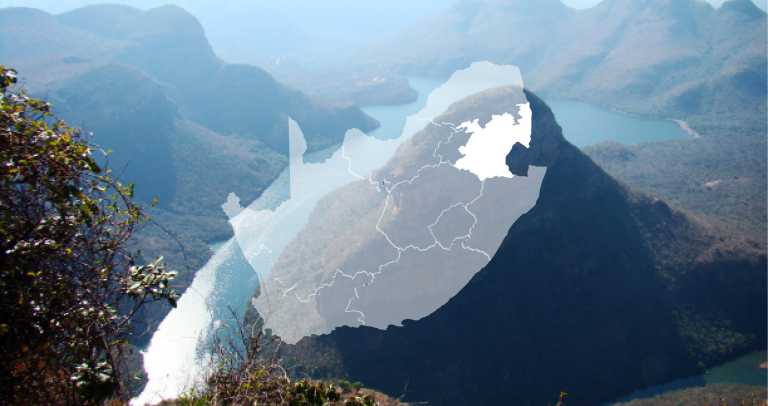 Afro Energy recently joined an ever-increasing number of companies that have applied for prospecting rights to explore parts of Mpumalanga and neighbouring KwaZulu-Natal.
A map released by FrackFree SA shows Afro Energy's application straddles the border between Mpumalanga and KZN in the Gert Sibande and the Amajuba District Municipalities.
While Afro Energy's environmental consultancy firm, SLR Consulting, has yet to provide Farmer's Weekly with further information on the application, FrackFree SA said the application for prospecting for coal bed methane resources.
"More than 60% of the surface area of Mpumalanga already falls under mining and prospecting applications. We cannot afford reckless applications like these to threaten agricultural activities more than [mining] already has done," said Mpumalanga Agri general manager Robert Davel.
There were already 239 operating and 788 "derelict and ownerless" mines in the province, he added.
"Our experiences of the negative effects of coal mining on agricultural production during the past 40 years have left us with nothing but suspicion towards any future mineral or gas exploration on arable land in Mpumalanga," said Davel.
The Wildlife and Environment Society of South Africa (WESSA) said that, while oil and gas were more efficient energy sources than coal, their extraction was often environmentally harmful. The pollution of groundwater resources was especially worrying, said WESSA's Morgan Griffiths.
"Many European countries and various US counties have banned fracking as a consequence. While there are a few publically documented cases of fracking pollution, there are hundreds of non-disclosure agreements between fracking companies and landowners over alleged pollution issues," said Griffiths.
He also said that aquifers supplied water to both near and far areas and that contaminating or draining such underground water storage systems via mining activities "could deny far-off natural, agricultural and developed areas with their source of water, with significant unintended consequences".
WESSA was lobbying for the strategic environmental assessment currently being undertaken for the Karoo basin be extended over all areas of SA currently subject to applications to explore for fossil energy reserves.