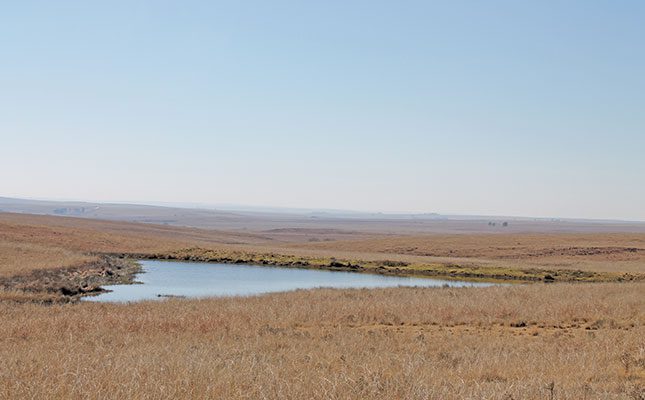 The World Food Programme (WFP) defines people as being food secure when they have availability and adequate access at all times to sufficient, safe, nutritious food to maintain a healthy and active life.
This year's theme, 'Water is life, water is food. Leave no one behind', highlights the mounting crisis of water availability and what it means for continued food production.
READ Harvesting 'grey water' for drip irrigation
According to the Food and Agriculture Organization (FAO) of the United Nations, world hunger has increased by affecting 150 million people since 2019 to 828 million people in 2021.
Asia (425 million people) and Africa (278 million people) were the worst affected continents in 2022. While there were some expectations that world hunger could improve after the COVID-19 pandemic, it has increased, casting doubts on whether the world could reach its global target of Zero Hunger by 2030.
In South Africa, the General Household Survey (GHS) conducted by Statistics South Africa shows that nearly 80% of our population has adequate access to food, while 15% and 6% have inadequate and severe inadequate access to food respectively.
Urban areas, particularly the biggest metros like Johannesburg and Cape Town, are associated with high proportions of households that reported inadequate and severe inadequate access to food.
Director-general of the FAO, Qu Dongyu, called for immediate action to help Africa get back on track to meet global goals on food security and nutrition, pointing to science, technology and innovation, investments, and the continent's reservoir of resourceful youth as potential solutions.
READ How to provide enough water for your herd
"In Africa, we critically and urgently need more efficient, more inclusive, more resilient and more sustainable agrifood systems to increase agricultural productivity to be two times higher than what it is now," he said.
South African farmers have made great strides in improving water efficiency in food production.
Charl van Reenen, agronomy manager at Netafim South Africa, noted that the adoption of precision irrigation was on the rise.
"The mass adoption of precision irrigation is however not yet a reality and we need to change that. If we do, the impact on food security, the environmental impact of agriculture and farmer livelihoods can be massive."
READ Floating solar panels: generating power and saving water
He stated that nearly a third of South Africa's agricultural production depended on irrigation. Yet, of the farmers who irrigate their crops, only 7% optimise their water use through micro irrigation.
In less than a decade from now, South Africa will have 17% less water than it actually needs. By 2050, the globe will have 25% less water than it needs. Van Reenen said the world was fast running out of enough water and much of the responsibility to turn this around rested on the shoulders of farmers.
"Of the 20% of the world's arable land that is irrigated, a massive 70% is irrigated very inefficiently through flood irrigation, for example. Considering that the most precious of earth's resources will soon be too little, the industry needs to act with urgency."
He however said that it was not up to farmers alone to fight the water scarcity battle.
"Their effort can only be fruitful if government tightens water regulation and improves water management, distribution and storage, if industry supports them with tools and knowledge, and if all water users use water sparingly."