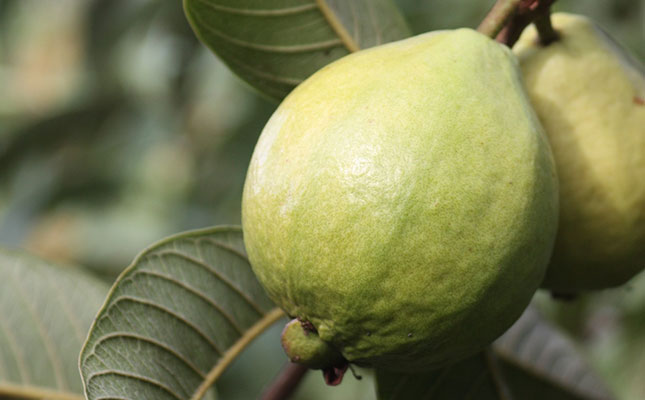 Although prospects for South Africa's 2020 guava crop have been, for the most part, favourable so far this season, there is concern that there will not be enough workers available for harvesting due to the impact of the coronavirus disease (COVID-19) pandemic.
This was especially true because the peak of the pandemic was expected to occur during the winter months, which would coincide with the guava harvest season that ran from June to August, according to the Guava Producers' Association.
It was expected that 23 840t of guavas would be produced this season, according to Jacques Jordaan, CEO of the Canning Fruit Producers' Association, which would be similar in size to the 2019 harvest at 23 942t.
However, since some regions were still suffering the effects of a lingering drought, volumes were still below the roughly 28 000t harvested in 2017.
"Last year was closer to a normal winter in the Paarl region compared with the previous season with good rain at the end of October. As a result, there was enough water available to farmers in the Paarl, Wellington and Kraaifontein areas, the main guava production regions in the Western Cape, to [sustain] farmers until after the 2020 harvest."
According to Jordaan, in those production areas where enough water was available, flowering and fruit set were good.
Jordaan pointed out, however, that it was still dry in many of the other guava production regions. "Where orchards have suffered heavily in recent years due to the drought, there has been less growth, which has resulted in poor and uneven flowering. In these cases, the 2020 harvest volume will be adversely affected."
He said that the industry was confident that larger fruit sizes could be produced if the weather remained "wet and cool". He stressed, however, that although rainfall during April brought relief in some production areas, further follow-up rain was essential.
The potential labour shortages during the peak harvest period, as a result of the pandemic, could result in fruit not reaching the canning and juicing factories, which together accounted for between 75% and 80% of offtake for all guavas produced.
"The challenge will be whether there will be sufficient labour available during the cold winter months [when] the predicted peak of [COVID-19] cases [will be]. [Additional labourers] and other unforeseen expenses will contribute to higher production costs that will have to be managed profitably throughout," said Willem Grobbelaar, chairperson of the Guava Producers' Association.