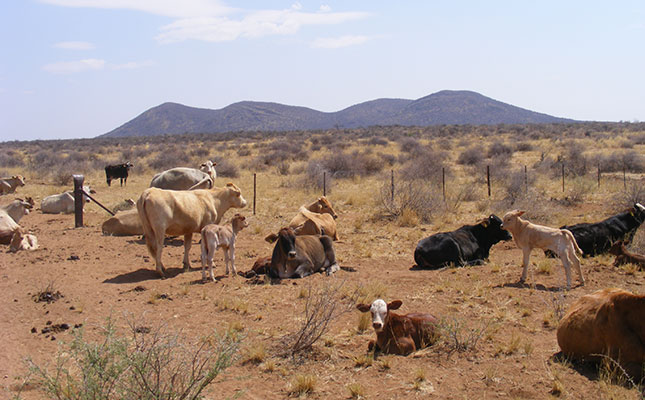 The recently published reports said drylands covered about 41% of the Earth's land surface, hosted one in three humans, and more than 50% of all livestock on earth.
This research project was carried out as part of the European Research Council (ERC) Consolidator Grant programme.
Two scientists from the University of Pretoria contributed field assessments to the project, namely Prof Peter le Roux of the Department of Plant and Soil Sciences and Prof Thulani Makhalanyane, DSI/NRF SARChI chair in the Department of Biochemistry, Genetics and Microbiology.
According to a statement by the university, the findings showed that grazing may positively affect "ecosystem services", particularly in species-rich rangelands. However, these effects became negative in a warmer climate.
"Given the large number of people relying on drylands for their livelihoods, this study provides important insights into how grazing and changing climatic conditions could alter the provisioning of ecosystem services such as erosion control, carbon storage, and soil fertility," Le Roux explained.
He told Farmer's Weekly that about 90% of South Africa was classified as dryland as stated in a definition by the UN.
According to this definition, he said, drylands were typically defined on the basis of the amount of rainfall relative to the amount of moisture that a plant would lose in that environment.
Researchers found that the relationships between climate, soil conditions, biodiversity, and the ecosystem services measured varied according to grazing pressure.
The results showed that carbon stocks decreased and soil erosion increased as the climate became warmer under high grazing pressure. This was not observed under low grazing pressure.
According to the UN's definition, desertification was the degradation of land in arid, semi-arid and dry sub-humid areas. It was caused primarily by human activity and climatic variations.
Desertification did not refer to the expansion of existing deserts, but occurred because dryland ecosystems were extremely vulnerable to overexploitation and inappropriate land use.
Poverty, political instability, deforestation, overgrazing, and poor irrigation practices could all undermine the productivity of the land, he explained.