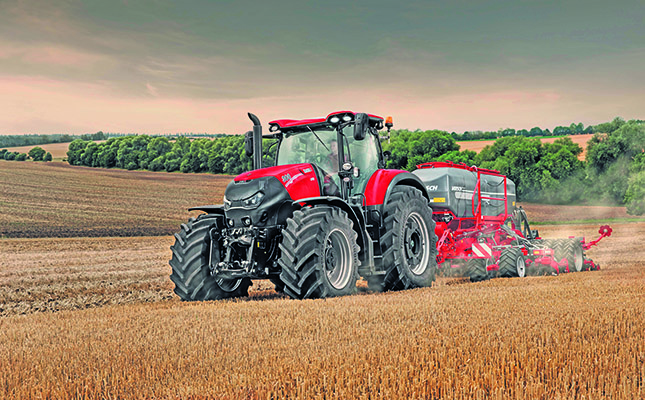 The 3,9% increase in total tractor sales from 6 462 units in 2017 to 6 714 units in 2018, has been met with surprise in some quarters, as many parts of South Africa's 2018/2019 summer grain and oilseeds-production areas experienced unusually dry conditions in spring and summer last year.
Head of economic and agribusiness intelligence at Agbiz, Wandile Sihlobo, said that these dry weather conditions significantly delayed and, in some cases, even prevented grain and oilseed plantings, especially in the western production areas.
READ Even better gear from John Deere
It was thus expected that it would have resulted in subdued tractor sales.
In December 2018, 434 units were sold, which was 0,9% lower than the 438 units sold in December 2017, according to Greg Cadman, chairperson of the SA Agricultural Machinery Association (SAAMA).
SAAMA also reported that the combine harvester sales of 198 units for 2018 were a 1,5% increase on the 195 units sold nationally in 2017.
In December 2018, six combine harvesters were sold compared with four units in the corresponding period in 2017.
"This is partly on the back of a recovery in [2018's] winter crops production," Sihlobo explained.
"Looking ahead, in the earlier part of 2019, we do not expect robust [agricultural machinery sales] due to both generally reduced planting activity at this period of the year, as well as the fact that farmers' finances could be constrained in the drought-affected areas of the country," he said.
Cadman added that, while SAAMA currently estimated that total sales of agricultural machinery in 2019 would be similar to that of 2018, "it is, however, very early in the year to be making predictions for the full year, and we will have to see how matters unfold later in the year."